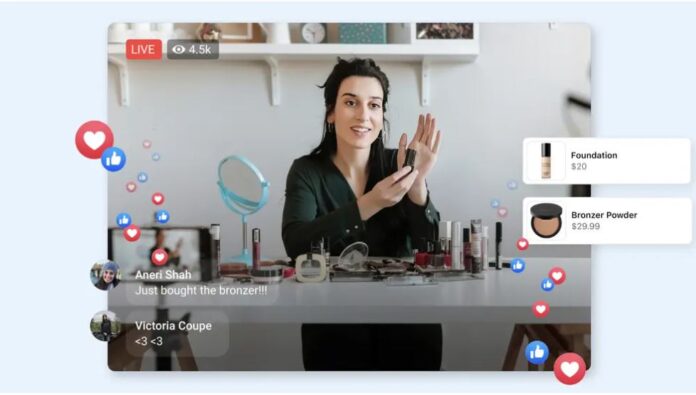 Facebook is shutting down its live shopping feature on October 1 to focus more on Reels, the company announced in a blog post. After this date, users will no longer be able to host any new or scheduled live shopping events on Facebook, the company says. The social media network notes that you will still be able to use Facebook Live to broadcast live events, but you won't be able to create product playlists or tag products in your Facebook Live videos.
Live Shopping Feature Allowed Creators to Sell Via an Interactive Way
Livestream video shopping became publicly available on Facebook two years ago, following a series of smaller trials and beta tests. The feature was designed to give creators and brands an interactive way to sell items, connect with viewers, and potentially gain new customers. However, Facebook says it's now shifting away from live shopping to focusing on Reels. 
"As consumers' viewing behaviors are shifting to short-form video, we are shifting our focus to Reels on Facebook and Instagram, Meta's short-form video product," the company said in the blog post. "If you want to reach and engage people through video, try experimenting with Reels and Reels ads on Facebook and Instagram. You can also tag products in Reels on Instagram to enable deeper discovery and consideration. If you have a shop with checkout and want to host shopping events on Instagram, you can set up Live Shopping on Instagram."
The Shopping Feature Also Allowed Brands and Creators to Cross-Stream 
Facebook first debuted live shopping in 2018 and has tested ways to make the feature more seamless and popular over the past couple of years. Last November, the company began testing "Live Shopping for Creators." The launch allowed creators and brands to cross-stream on both of their pages, as opposed to having to direct users to a single page.
Read more: Kenya's Watchdog Threatens Ban on Facebook Over Hate Speech