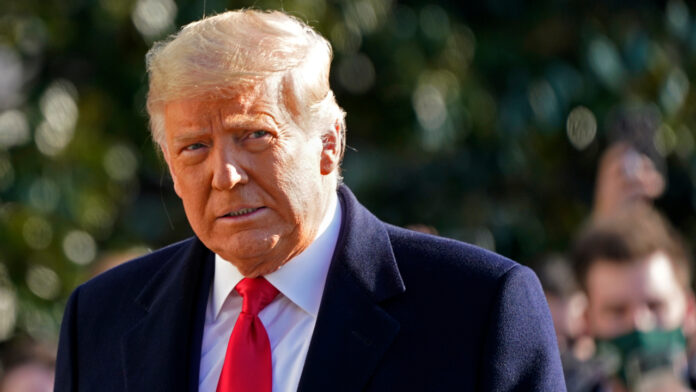 Facebook's quasi-independent oversight board on Wednesday supported the ban on the former US President, Donald Trump while directing a further review of the matter, in a judgment with possibly far-reaching repercussions on the management of online speech.
The Oversight board members, whose rulings are binding on the leading social network stated that Trump with his comments had created a situation where a serious risk of violence was possible, concerning the January 6 uproar by his supporters at the US Capitol.
Read more: Facebook monetization feature is likely to be available in Pakistan soon
"Given the seriousness of the violations and the ongoing risk of violence, Facebook was justified in suspending Mr. Trump's accounts on January 6 and extending that suspension on January 7," the board said after its review.
Despite this, the board criticized Facebook for having made the suspension unspecified and further stated that Facebook must reconsider the decision and enforce disciplinary measures such as a time-restricted period of suspension or permanently disabling the account along with the penalties in compliance with Facebook's policies.
Read more: Signal runs Ad campaign on Instagram to expose Facebook's data policies and later gets blocked by it
Moreover, the ruling also applies to Facebook-owned Instagram where the former president has an account. Trump has nearly 60 million followers across Facebook and Instagram. The board additionally directed Facebook to initiate a comprehensive inspection of Facebook's possible benefaction to the narrative of constituent fraud and the increased strains that culminated in the struggle in the US on 6th January. 
Despite the difference, the final judgment from the Oversight Board is a setback for Trump, refusing him a global platform to employ it as a bully stage as he tries to preserve strong control of the Republican Party while out of office. Trump was barred "indefinitely" from Facebook and Instagram on Jan. 7, a day after his followers charged towards the Capitol in an attempt to reverse the 2020 election results. Similar steps were taken by Twitter and YouTube, considering an ongoing risk of violence and provocation.
Source: TechCrunch
Image Source: My Twin Tiers