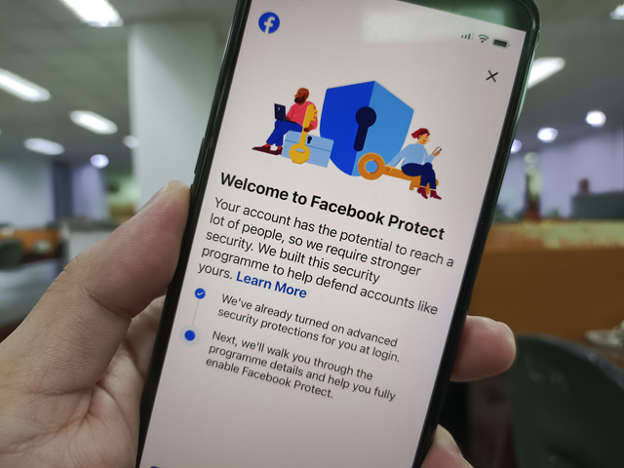 The social media giant, Facebook, has locked out some users who were required to activate Facebook Protect by the March 17th deadline. as per Facebook, it is a "security program for groups of people that are more likely to be targeted by malicious hackers, such as human rights defenders, journalists, and government officials."
Mysterious emails from Facebook
A bunch of Facebook users received a spam-like email from Facebook titled "Your account requires advanced security from Facebook Protect," the email came from the address [email protected], which resembles a rather common form of spam and that's the very reason why many people have ignored the emails. "I got locked out from Facebook indefinitely today because I didn`t respond to emails from FB (that looked like a scam) about its new system, which I was required to enable by today. So far, the text and security key options don`t work, many reports," one affected user tweeted.
However, some users who had enabled the additional security measure still found themselves locked out of their accounts. Others who hadn't requested Facebook Protect were also locked out, with some experiencing tech issues in getting a code sent to their phones. Several Facebook users took to Twitter, complaining about the spam-like notification which they did not open due to privacy concerns.
Read more: Instagram Launches 'Your Activity' and 'Security Checkup' Features Globally
How to enable Facebook Protect
To turn on Facebook Protect:
1. Log in to your account and look for a notification in your News Feed that prompts you to protect your account with Facebook Protect.
2. Tap Get Started.
3. On the welcome screen, tap Next.
4. On the Facebook Protect benefits screen, tap Next.
5. Facebook will scan your account for potential vulnerabilities and make suggestions on what to fix. Common suggestions of what to fix include choosing a stronger password or enabling two-factor authentication.
6. Tap Fix Now and follow the on-screen instructions to finish the activation.
Source: Verge