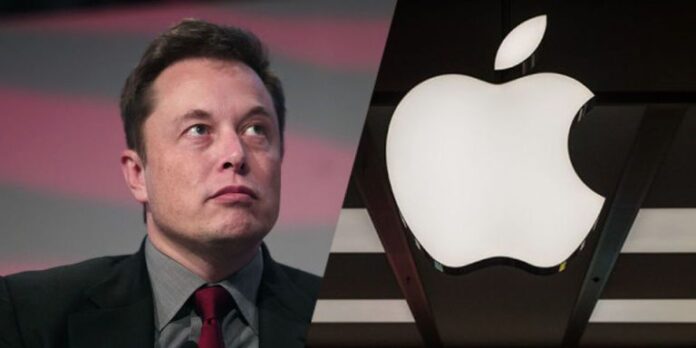 Billionaire entrepreneur, Elon Musk is now again entangled in a tech controversy, as he sides with Epic Games in the App Store monopoly case. Epic Games is against the tech giant's App Store policies that necessitate a standard 30% cut of payment transactions. 
Therefore, the 'Fortnite' maker brought a high-profile lawsuit against Apple over the way it operates the App Store and doesn't permit things like app stores within apps or other ways to receive payment for digital assets which suggests developers paying 15 or 30% cut to Apple.
Read more: Crypto investors plead with Elon Musk to stop tweeting about cryptocurrencies
"Apple app store fees are a de facto global tax on the Internet. Epic is right," tweeted the CEO of Tesla, Elon Musk. In addition to this, CEO Tim Sweeney, who has been a vocal challenger of Apple on Twitter, posted his latest opinion against the iPhone producer just 25 minutes after Musk's tweet.
Apple app store fees are a de facto global tax on the Internet. Epic is right.

— Elon Musk (@elonmusk) July 30, 2021
The Apple Tax is far more pernicious than many realize. "It only applies to digital goods accessible on iOS", they say — but in the future all physical goods will have a digital presence, and Apple will tax and gatekeep world commerce. Apple must be stopped.

— Tim Sweeney (@TimSweeneyEpic) July 30, 2021
In response to the lawsuit, Apple has claimed publicly that unhappy developers can take their products to Android or mobile web on iOS, but Epic Games and others have argued that the company's throttlehold
on apps is nothing short of a monopoly.
The Tesla CEO has clashed with Apple over the years due to employee poaching concerns, but this is the first time he's undeviatingly spoken out about Apple's ‌App Store‌ policies. Tesla does not have a paid app in the ‌App Store‌ and is not influenced by the fees.
Read more: Elon Musk buys a $250K ticket to space from Richard Branson's Virgin Galactic
Furthermore, Elon Musk also took to Twitter to deny the allegations that he had once asked to be the CEO of Apple. According to sources, Musk once called Cook regarding a possible Apple procurement of Tesla. The source claims that Musk asked to be CEO of Apple, at which point Cook straightforwardly denied and hung up the phone.
As per Musk, he has never spoken or written to Cook, and while there was one point where he asked for a meeting with Cook concerning a potential acquisition, where Cook refused to meet. Moreover, Tim Cook has also denied ever speaking to Elon Musk concerning the matter.

Source: TechCrunch