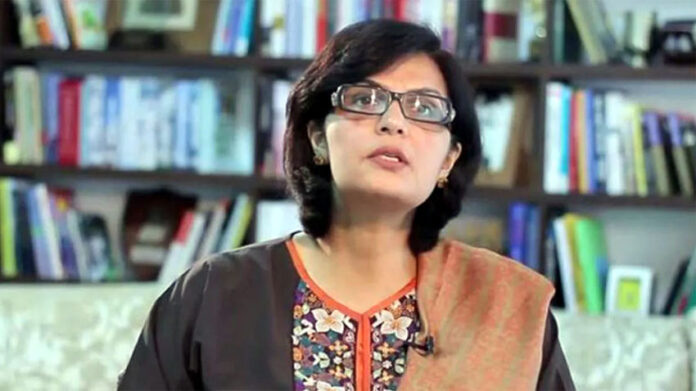 On Sunday, Dr. Sania Nishtar, the Special Assistant to the Prime Minister on Poverty Alleviation and Social Protection announced that the Ehsaas Digital Portal had been rolled out to facilitate deserving families to know their eligibility status and procedure to apply for various pro-poor programs.
Ehsaas Digital Portal Can Also be Accessed Through an Android Phone
Moreover, all the details related to several Ehsaas programs can be accessed through the web portal ehsaasdigital.pass.gov.pk, which can be opened through an android phone, she said in a video message. The SAPM further said that Ehsaas Digital Portal would present all information about Ehsaas programs at a single platform, in Urdu.
Furthermore, the programs involve Ehsaas Interest-Free Loans, Educational Stipends, Ehsaas Undergraduate Scholarship Programme, Ehsaas Nashonuma, Ehsaas Amdan, Ehsaas Survey, Ehsaas Koi Bhooka Na Soye, Ehsaas Panahgah, Ehsaas Langar, and more.
People Can Get All the Necessary Information from the Portal 
Furthermore, Dr. Sania said that if, for instance, someone required economic resources and wanted to apply for the Ehsaas Kafalat program, they could receive all the necessary information through the Ehsaas Digital Portal; including details on acceptability, payment mechanism, district-level offices, payment center locations, contact numbers for acquiring further information and an immediate link to the web portal for resolving biometric and other problems.
Read more: Sania Nishtar Launches Ehsaas 8171 Web Portal for Beneficiaries to Check the Status
Likewise, she said if anyone aspires to begin a small business, they could click on the Interest-Free Loan scheme on the Ehsaas Digital Portal to get all the details including qualifications and procedures to apply for the said program. Dr. Sania further added that it was necessary to educate citizens regarding the portal so that the unfortunate could profit from the many Ehsaas initiatives and stay farther from corrupt factors.
Ehsaas Program Has Been Featured as the International Best Practice
In addition to this, the Ehsaas program has been highlighted as a global best practice in the newly published edition of the UN Principles for Responsible Digital Payments 2021 report. Ehsaas has surfaced as the biggest social stability program in the history of the country in times of the Covid-19 pandemic last year by serving nearly half of the country's population.
Source: Tribune