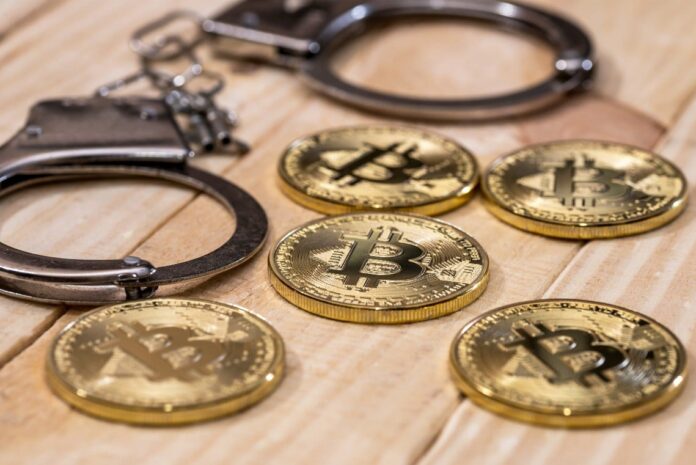 The Dubai Criminal Court has convicted a gang involved in an elaborate Bitcoin scam, defrauding victims of Dh10 million. The group, consisting of one Pakistani national and six Bangladeshi nationals, employed TikTok as a platform to promote cryptocurrency mining and investments. Targeting 180 victims in the UAE, the Dubai gang was reported to Al Muraqqabat Police Station, leading to their apprehension. While they managed to evade imprisonment, the fraudsters were ordered to pay fines, including penalties for conducting virtual assets work without the necessary license.
Dubai Gang's Bitcoin Scam Exploits Local Residents
The court proceedings revealed that the gang successfully defrauded five individuals of Dh321,000 by luring them into investing in a crypto wallet with the promise of doubling their money. The group conducted social media advertisements for three companies claiming to invest in Bitcoin to add legitimacy to their scheme. Moreover, some of the members appeared in TikTok videos, encouraging people to invest in Bitcoin mining and exchange. The fraudulent operation amassed 180 complaints from victims who fell prey to the scam.
Arrest and Expanding Investigation
Upon investigation, it was discovered that the gang distributed some of the obtained money to victims, creating an illusion of legitimacy to attract further victims. Most of the victims were from Bangladesh and were instructed to visit a company in Deira to collect their profits. However, upon arrival, they found the company's doors closed. Two gang members were arrested at the UAE-Oman border while attempting to flee. Further examination revealed that the company possessed a commercial license but was not authorized to engage in cryptocurrency transactions.
The police anticipate that additional cases related to the gang's activities will be brought to court. The Anti-Economic Crime Department, attached to the court records, confirmed that the gang defrauded 3,000 victims in Bangladesh. The department is diligently working to consolidate all the complaints received from the country into a comprehensive file, which will be presented to the court.
Also read: Pakistani Crypto Investors Lose PKR 1 Billion in a New Bitcoin Scam