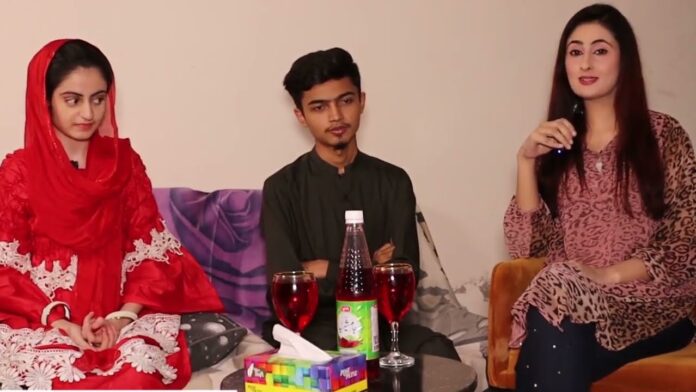 Zunaira Mahum, a YouTuber, who has recently interviewed Dua Zehra and her husband Zaheer Ahmed is receiving a lot of backlashes as people are calling it a publicity stunt/staged interview to misguide the people and using a sensitive situation for personal gains as the interview also features strategical placement of Jam-e-Shireen, a Pakistani beverage, making it look like a sponsored interview.
Jam-e-Shireen refutes sponsorship rumors
Jam-e-Shireen is being roasted by the netizens since the release of the interview. There has been a huge debate on social media regarding the 'staged interview' where users were requesting each other to stop buying the beverage as it is supporting a wrong cause. But, some people were still unsure if Pakistan's best-selling beverage sponsored the interview or not.
Last night, Qurshi industries released a statement rebutting all the rumors regarding sponsoring Dua Zehra's interview, the statement reads; "Jam-e-Shirin is an internationally recognized, much-loved Pakistani brand available for over 40 years, with about 60 people out of 100 using it regularly in Pakistan. We have always conducted our media communications with dignity, upholding high moral standards. We were surprised at the prominent visibility of our brand during an interview on social media. We are investigating the issue and reassuring our loyal consumers that we have nothing to do with the interview as its producers did not take permission for displaying and mentioning our product. Appropriate action will be taken in this regard."
The case of Dua Zehra
Dua Zehra, a 14 years old teen, went missing from Karachi on the afternoon of April 16th. In a shocking turn of events, Dua Zehra, who was believed to be a victim of kidnapping, was found alive in Lahore and married to a man named,  Zaheer Ahmed. The case gained a lot of traction due to social media when multiple celebrities and social media activists pressurized the government to recover Dua.
Read more: These are some of the women's safety applications available in Pakistan that every woman should know