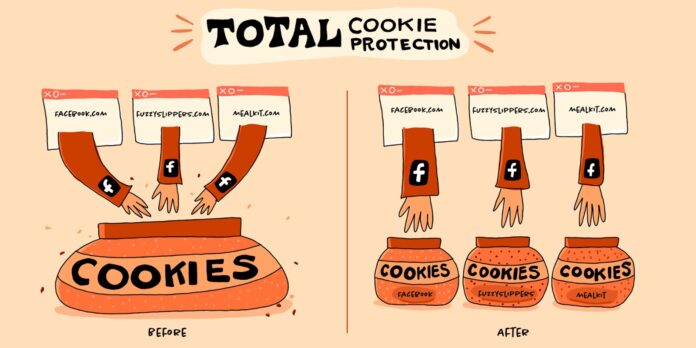 Firefox has released a new security update making it one of the most secure browsers in the market. The addition of a new Total Cookie Protection function has transformed Mozilla Firefox into a more private and secure browser for Windows and Mac. Firefox said in a statement; "Building a safe browser is an art and a science because there are no set rules. At Firefox, we believe you have the right to privacy on the internet."
The total protection cookie function
The Total Cookie Protection was first released in 2021, but users had to enable it in order to secure the browser, but, it will now be automatically activated to establish distinct "cookie jars" for each website, with all of its cookies remaining in that jar. In this way, the website trackers can only see your behavior on that individual site, hence, preventing the tracking companies from using these cookies to track your browsing from site to site.
Read more: Mozilla rolls out 'Total Cookie Protection' with Firefox 86
Marshall Erwin, Mozilla's chief security officer, said; "Internet users today are stuck in a vicious cycle in which their data is collected without their knowledge, sold and used to manipulate them. Total Cookie Protection breaks that cycle, putting people first, protecting their privacy, giving them a choice, and cutting off Big Tech from the data it vacuums up every day." Back in 2020, Google Chrome also announced to phase out the third-party cookies within two years but later pushed back the target date to 2023.
Reasons to switch to Firefox
Here are some of the best resins to switch to Firefox that provide a wholesome experience than many other browsers:
Automatic blocking of autoplay videos
Speedier website browsing
Easy sync across all devices
Better privacy features
Embraces the open-source code
Better customization options
Multiple Picture-in-Picture modes
Enhanced Tracking Protection