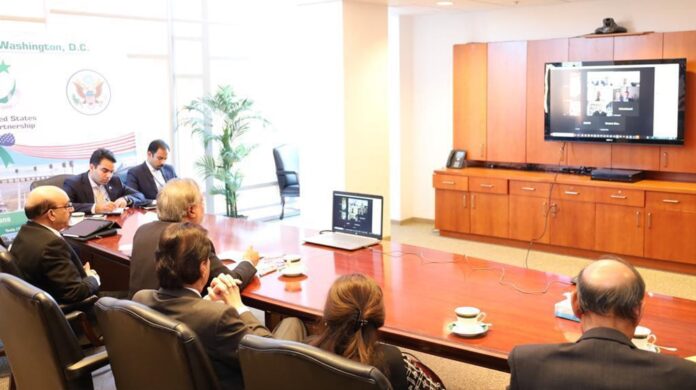 Federal Minister for Finance and Revenue, Senator Mohammad Ishaq Dar, met with prominent Pakistani-American tech entrepreneurs during a virtual session, where he appreciated them for strengthening the IT sector of Pakistan. Dar was joined by Federal Minister for Economic Affairs Ayaz Sadiq, MOS for Finance and Revenue, Aisha Ghaus Pasha, Governor State Bank of Pakistan (SBP) Jameel Ahmed, and Ambassador Masood Khan.
Pakistani-American Tech Entrepreneurs Are Keen to Invest in Pakistan
The finance minister emphasized that the IT sector's immense growth potential could significantly strengthen Pakistan's economy. He also appreciated the Pakistani-American tech entrepreneurs for expressing interest in the IT sector of Pakistan. Dar assured the entrepreneurs of engaging with the government and pitching their suggestions to the relevant authorities while ensuring complete support.
The statement issued by the finance ministry quoted Dar as saying that stabilizing Pakistan's economy was the government's top priority. For this purpose, the government had to make tough decisions in the past few months, which were essential to put Pakistan on the path of economic recovery. During the session, the tech entrepreneurs appreciated the government's focus on the IT sector and reaffirmed their interest in investing in Pakistan.
Pakistani Startups' Investments Boosted by 30% in Four Years
Speaking at the GITEX Global 2022 event, the Federal Minister for Information Technology and Telecommunications, Syed Amin Ul Haque, said that the investment in Pakistani startups has increased by 30% in the previous four years, demonstrating the confidence of Pakistani businesses in government initiatives. The [email protected] chairman said that the recently concluded GITEX 2022 has proven to be the most successful exposition for Pakistani IT firms, generating hundreds of millions of dollars.
Also read: Pakistani Scientist Sets Two World Records in Solar Cell Technology