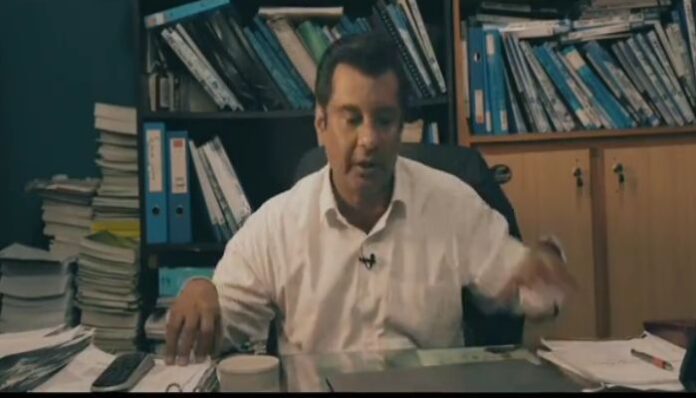 Some unconfirmed reports have been doing rounds on social media regarding the release of a documentary called 'Behind Closed Doors' that features the extended reigning family of Pakistani politics – the Sharif family – and their alleged corruption. However, there hasn't been any official confirmation from Netflix yet.
Behind Closed Doors (Official Trailer).

"A film about corruption in high places and those who enable it".https://t.co/BOUYWswwXD

Michael Oswald@MurtazaMehdi pic.twitter.com/BTcIpTs1Bn

— Behind Closed Doors Documentary (@Independent_POV) October 17, 2022
Behind Closed Doors – A Documentary on Money Laundering and Corruption
The documentary has seen contributions from John-Allan Namu of Africa Uncensored, Emin Huseynov, Arshad Sharif, Rachel Davies Teka of Transparency International, Tom Stocks of the OCCRP, Imran Khan, the former Pakistani Prime Minister, Fawad Chaudhry, Shahzad Akbar, and journalist Irfan Hashmi. Michael Oswald and Murtaza Mehdi produce it.
According to the description and trailer of the documentary, "Politically Exposed Persons (PEPs) are people who hold a public function and, as a result, present higher risks of being involved in bribery or corruption. Offshore leaks have repeatedly revealed that PEPs use British finance and offshore jurisdictions to launder their wealth, hide their wealth and re-invest it into the global financial system. London is the place where they buy property, where they take legal action against their critics, and where they live when they fall from grace."
The Laundromat – The Corrupt Practices of Ruling Sharif Family
This won't be the first time that Sharif Family was named in a documentary. It also happened in the 2019 Netflix comedy-drama film, The Laundromat, which mentioned Sharif Family's corruption. The film was primarily based on Panama City law firm and its vested interest in helping the world's wealthiest citizens amass more considerable fortunes. Another BBC documentary related in 1996, titled "Princess and the Playboy," highlights the corruption stories of the ruling families of Bhutto and Sharif.
Also read: Netflix Orders Documentary Series About Crypto Laundering Couple