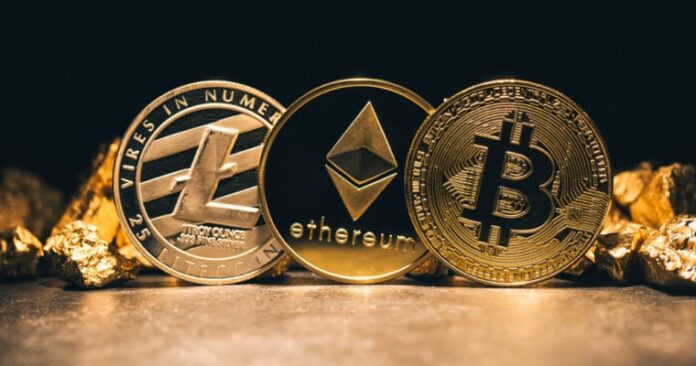 Digital currencies including Bitcoin have started to bounce back after Thursday, recovering some of the losses observed during a major sell-off a day earlier. Experts working for various entities have given their opinions on what that decline in the cryptocurrencies implies for the future of space.
The co-founder and co-executive chairman of The Carlyle Group, David Rubenstein, remains optimistic on the notion. As he believes that cryptocurrencies are here to stay. They are not going away, similar to gold's permanent presence in the market. Though, he agrees that digital currencies had their ups and downs and last Wednesday was not a good day. He further commented that cryptocurrency is in the market because people want something other than just the conventional currencies.
Read more: Crypto mania on the rise in Pakistan, as Cryptocurrencies become a top trend on Twitter
Furthermore, Brian Brooks, the CEO of Binance US has commented that if people have more knowledge on the subject of cryptocurrency then there will be less volatility in the market. "I would argue the problem is as much educating investors about this stuff as it is about building infrastructure because I think we're at a point in time where many investors don't know the difference between ethereum and filecoin and solana. They just all see it as crypto and you wouldn't buy stocks that way. So, I think we need to focus more on what these tokens represent, what the network value is that is backing them and when we have that level of education, you're going to see some amount of the volatility go away."
Read more: WhatsApp Competitor Signal now allows Payments In Cryptocurrencies
Whereas, Ian Balina, founder and CEO of Token Metrics, has stated that volatility further means upside potential. He says that in cryptocurrencies, one of the influencing factors is that they're very volatile but as an outcome of that, there are lots of upsides. He also mentioned that Bitcoin is a great modern tech, however, with time Bitcoin's days are coming to an end. As it was designed to be digital cash, but now it's just becoming purely a reserve of value, it's turning into digital gold.
Source: CNBC
Image Source: Wall Street