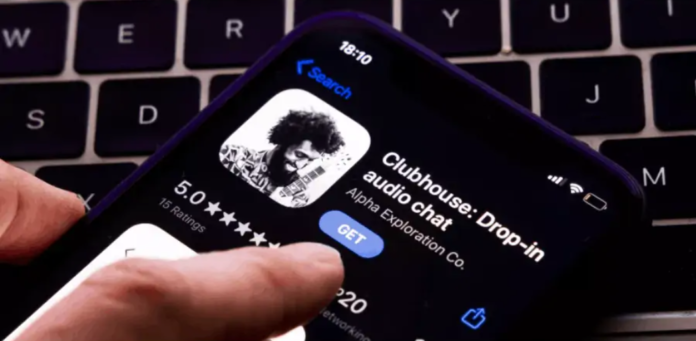 The popular audio-only chat app, Clubhouse on Sunday announced that it will roll out a spatial audio effects feature to make voices appear as if they're coming from different directions, helping conversations and virtual performances seem more life-like. 
Clubhouse is financed by venture capital firm Andreessen Horowitz, and began the social audio trend last year and became famous for chatrooms of thousands that included chief executives and celebrities. Though, it encounters increasing competition from larger tech giants such as Facebook, Twitter, and Spotify, which have all launched their own social audio chat features.
New Spatial Audio Effects Will Make Conversation Sound as Life-like
The new surround-sound feature will support Clubhouse lean into performances and entertainment rooms that have increased on the app. Depending on how many talkers are in a Clubhouse room and a mixture of other factors, the app's tech will allow users a spatial positioning, so that the audience will hear the voices surround them in their headphones, said Justin Uberti, Clubhouse's head of streaming technology.
Justin Uberti Previously Worked in Google
Furthermore, Uberti joined Clubhouse in May as its head of streaming technology after over a decade at Google where he built Google Duo, led the Hangouts team, and the most newly worked on Google's cloud gaming platform, Stadia. Uberti further designed the WebRTC standard that Clubhouse was developed on top of.
Read more: Clubhouse is in the works to build a DM text chat feature called 'Backchannel'
"One of the things you realize in these group audio settings is that you don't get quite the same experience as being in a physical space," Uberti said. For instance, in comedy rooms, the Clubhouse's surround-sound feature technology will recognize the main speaker and put that person's voice in the "front," while the laughter of other people could appear as if they are originating from a listener's left and right sides, making it life-like, he said. "I could hear people laughing and the room erupts around me," Uberti said. "You can imagine the surround-sound feature in music … there's a lot of potential."
More than 700,000 Clubhouse Chat Rooms Are Created Each Day
Moreover, the spatial audio effects technology also makes it simpler to detect when different users are talking, whereas people previously might have to pay attention to the speakers' rhythm and vocal intonation, he continued. Clubhouse was inaugurated as an invite-only app and recently was opened to all users, said more than 700,000 rooms are now devised each day, up from 300,000 in May. Spatial audio effects feature will be launched first to iOS users and then Android users soon after, according to the company. 
Source: TechCrunch