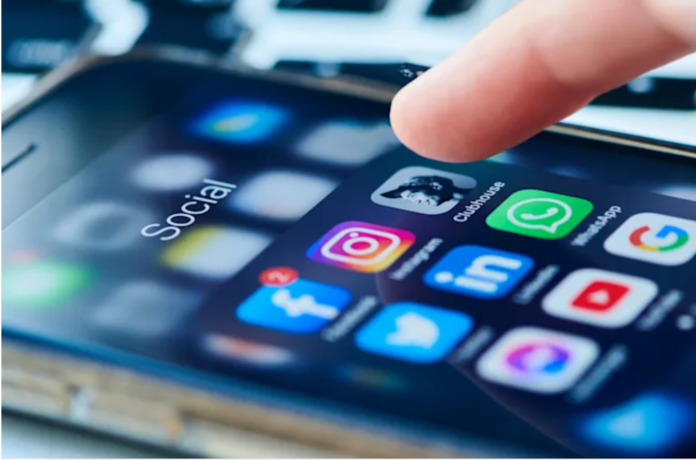 The popular audio-only chat app, Clubhouse appears to be working on a new way to invite friends to chat rooms in its app, based on the recent screenshots shared by researcher Jane Manchum Wong. The invite feature, called "Waves," centers on the more casual, social side of Clubhouse, rather than the creator-focused live programs that have caught the company's attention.
Clubhouse is working on Waves,

so that you can slowly form a room with your friends when they all are ready instead of having them to chat with you right away

(hi clubhouse 😉 i love this idea btw) pic.twitter.com/OrODAC5GmI

— Jane Manchun Wong (@wongmjane) September 17, 2021
The New Feature Waves is Designed to Invite Friends to Chat Rooms 
According to the screenshots shared by Wong, Waves allows users to wave at friends —with a button identical to the hand in Clubhouse's logo and tap on it to invite friends to chat rooms. If they respond, they automatically get added to an audio room so the users can chat. A spokesperson of the company has refused to comment on Wong's discovery; however, it seems likely that the feature is designed for Clubhouse's social rooms (one of the various audio room models the company offers).
Clubhouse is Promoting More Professional Use of its App
Furthermore, Clubhouse finally got rid of its waitlist in July and has been working on new features such as spatial audio support in the meantime. For some time now Clubhouse has been focusing on the "creator economy" and the early business strategy, but now the company appears more focused on the professional practices of its app. For instance, Clubhouse recently rolled out a pilot program for new shows, elevating the purpose of the app from just a platform for friends to hang out online. 
The new pilot program sparked competition all over the social media market, from Twitter Spaces to Stage Channels on Discord, and now the latest feature, Waves, used to invite friends to chat rooms, is expected to induce a similar reaction in casual uses of drop-in/drop-out live audios of social media platforms.
Popular Personalities Use Clubhouse to Host Discussions 
In addition to this, well-known personalities such as Elon Musk and Mark Zuckerberg previously used Clubhouse as a venue to host discussions in open rooms where users can conduct public conversations with audiences. This feature Waves, however, might make it more compelling for more relaxed use and could persuade users not to hop on another app when it's time to speak to family and friends.
Read more: Clubhouse Rolls Out Spatial Audio Effects Feature to Help Chats Feel Life-like
Source: The Verge