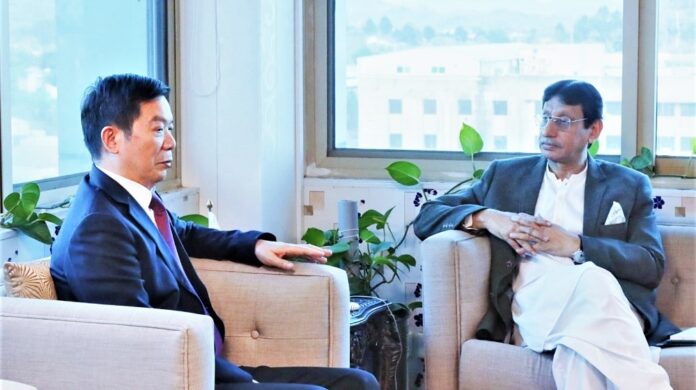 A Chinese telecom infrastructure company, Sunwalk Group, plans to invest $2 billion in telecom infrastructure of Pakistan and deploy an optical fiber network, encompassing an area of 100,000 km. In this regard, a meeting was held between Federal Minister for IT and Telecom Syed Amin Ul Haque and a high-level delegation of Sunwalk Group led by Chairman Hou Xingwang, where they discussed about investment in telecom infrastructure, Optical Fiber Cable (OFC), and Right of Way (RoW).
Sunwalk Group is Already Working on the Telecom Infrastructure of Pakistan
The Sunwalk Group has already invested about $5 million in installing Optical Fiber Cable (OFC) in Pakistan. In the first phase, 5,000km of OFC is being laid to connect different cities of the country. To get a rough idea about optical fiber infrastructure in Pakistan, only 10% of all the towers are connected to optical fiber while in Thailand, it is about 90%, in Malaysia about 50%, in India about 30%, and in Bangladesh 27%.
The Chinese group has expressed concerns regarding the difficulties in laying optical cables along railway lines, highways, and motorways. To which the federal minister said that consultation with the Ministry of Railways and Highways Authority is ongoing regarding the Right of Way to laying OFC. He also assured them that all the obstacles will be removed soon. Chairman Sunwalk expressed his gratitude to the federal minister and his team for their full support and cooperation.
Also read: Government to Form a Committee to Settle Tax Issues for the Telecom Sector