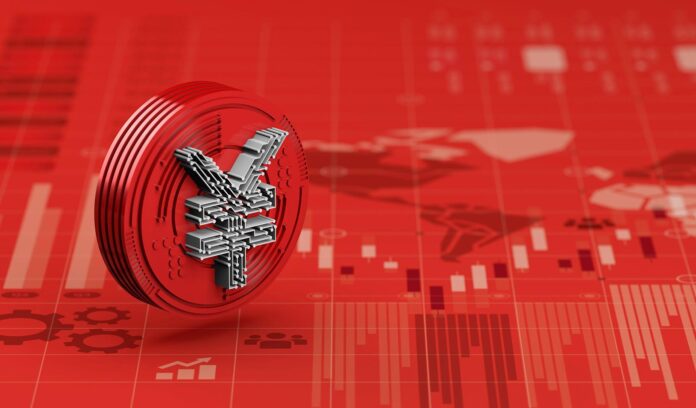 China has launched a pilot version of a digital wallet app for iPhone and Android that allows users to store and pay for items or services with digital currency (e-CNY). The Deutsche Bank says the digital currency will have controlled anonymity, meaning users can choose to conceal their identities, but it will still let the authorities monitor transactions for illegal activities like money laundering.
Read more: State Bank of Pakistan considers launching its own Digital Currency
e-CNY is physical cash converted to digital form
e-CNY is developed by the People's Bank of China to replace banknotes and coins; thus, it isn't a decentralized form of payment, nor will it operate on the blockchain. According to CNBC, e-CNY is essentially physical cash converted into a digital form, and it's been in the works since 2014.
The digital wallet app for e-CNY, also known as Digital Currency Electronic Payment (DCEP), is now available for download in the iOS and Android app stores in China. Previously, the digital wallet app was only available for download via private links. Mu Changchun, head of the PBOC Digital Currency Research Institute, said that in November that about 140 million Chinese residents had opened a digital yuan account as of October 2021, with accumulated transactions reaching 62 billion yuan (US$9.7 billion) since launch.
The digit wallet app is accessible in major cities and areas
China has done a number of trials around the country in the form of lotteries where users in certain cities have been given a small amount of digital currency to spend. Some retailers, such as e-commerce company JD.com, have accepted it as payment in the past year. The digital wallet app allows users in 10 areas including major cities Shanghai and Beijing to use it. Previously, It was only available for select users on an invitation basis, the new development highlights how China is trying to get more people in the digital currency mix.
Source: CNBC