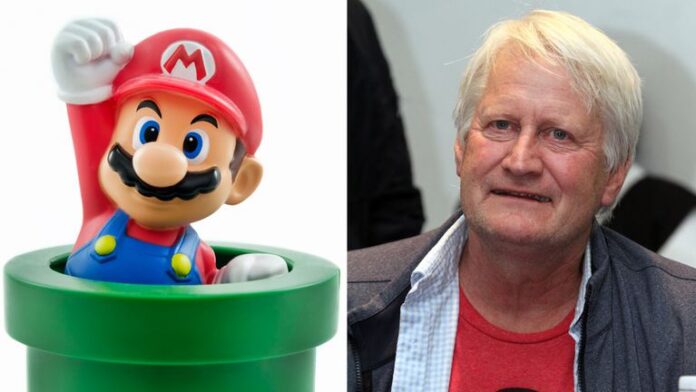 After an illustrious 27-year run as the beloved voice of Mario in Nintendo's iconic video games, Charles Martinet has announced his departure from the role. Martinet's association with the character began in 1996 with the release of Super Mario 64. Beyond Mario, he lent his vocal talents to Mario's twin brother, Luigi, and the mischievous Wario. Nintendo has revealed that Martinet will transition into the role of "Mario ambassador," a testament to the enduring impact he's had on the gaming world.
A Legendary Run of Charles Martinet Comes to a Close
Charles Martinet's contribution to gaming history has been nothing short of legendary. From the moment he uttered Mario's first "It's-a me, Mario!" in Super Mario 64, his portrayal has become synonymous with the character. His remarkable ability to capture Mario's essence, enthusiasm, and charm has endeared him to millions of players worldwide. Martinet's voice acting has been an essential part of the magic that brings Mario's adventures to life.
Happy #MAR10 day!

Here's the original voice of Mario, @CharlesMartinet, on what it's like to voice some of the most iconic characters in history! ???? pic.twitter.com/mQcjWs1baY

— Guinness World Records (@GWR) March 10, 2023
A New Chapter Begins
Nintendo's announcement of Charles Martinet's transition to "Mario ambassador" signifies a heartwarming continuation of his legacy. Despite stepping away from voicing the character, Martinet will continue to share the joy of Mario with fans across the globe. His commitment to the role led to him earning the Guinness World Record for the most video game voiceover performances as the same character. Martinet's deep connection to Mario and his catchphrases like "#woohoo" resonate in the hearts of gamers.
While Chris Pratt is set to voice Mario in The Super Mario Bros Movie, the casting for Martinet's successor in the games remains unknown. With the upcoming release of Super Mario Bros. Wonder, the next installment in the series, fans are curious to witness the new direction the character's voice will take. Regardless of who takes on the role, Charles Martinet's legacy as the original voice of Mario will forever remain a cherished part of gaming history.
Also read: Charles Geschke: Co-founder of Adobe and co-inventor of PDF, dies at 81