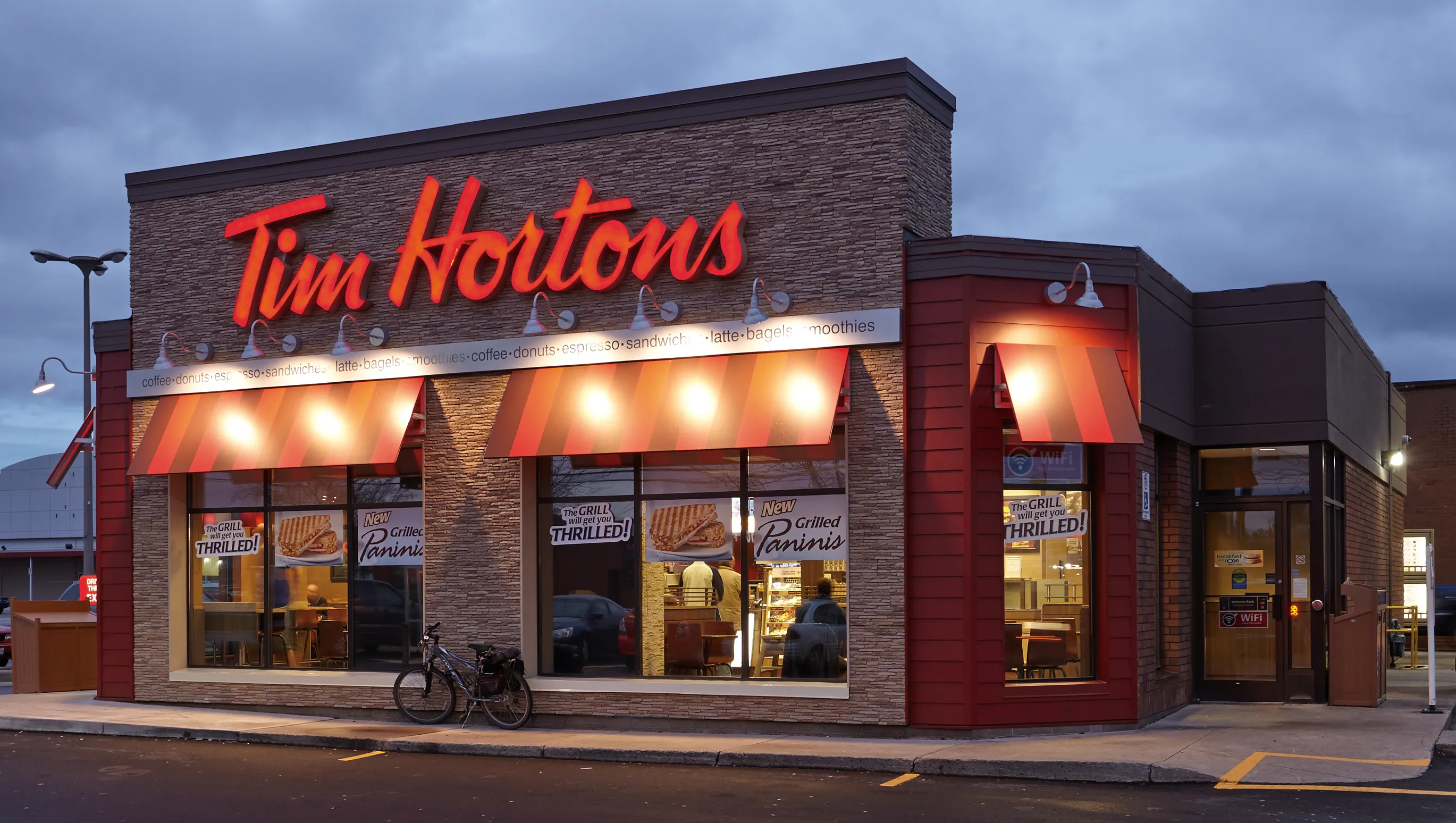 The famous Canadian fast-food chain, Tim Hortons, is coming to Pakistan with plans of opening multiple outlets across the country. The company wrote on its official LinkedIn account; "As we continue to grow Tim Hortons around the world: Tims is opening in Pakistan this year."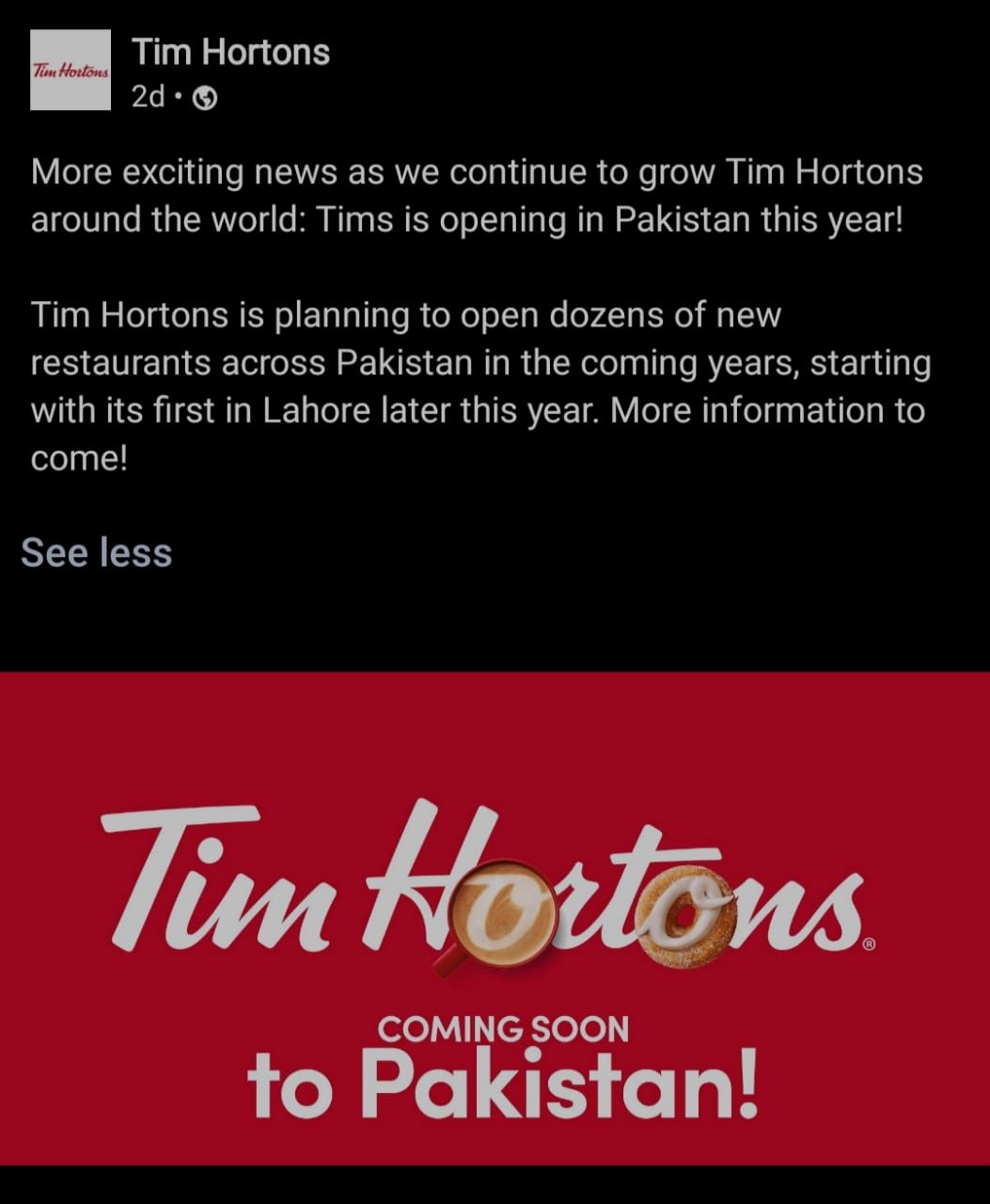 Tim Hortons to start its operations from Lahore
The famous restaurant chain of Canada has announced through its social media that Tim Hortons will be opening its first outlet in Lahore before spreading to other parts of Pakistan. However, the company has not revealed much details regarding the opening year or location. Tim Hortons has over 5,100 restaurants across 13 countries, including; the United States, Mexico, Spain, the United Kingdom, the Middle East, China, Thailand, and the Philippines.
Tim Hortons is famous for its coffee and doughnuts that were started by Toronto Maple Leaf's defenceman, Tim Horton (1930–74), along with Montréal businessman Jim Charade. The first franchise started its operations in Hamilton, Ontario, in April 1964. Later in 1995, American fast-food chain Wendy's bought Tim Hortons in a partnership that lasted until 2006. In 2014, the chain was again purchased by a foreign company, Brazilian firm 3G Capital, known for its ownership of Burger King.
Read more: US retail giant, Kroger Co adds Pakistani food products to its outlets
Famous items from Tim's menu
Double Double: A cup of coffee with two creams and two sugars. If you want three of each, say it as "Triple Triple," and so on.
French Vanilla Cappuccino: A smooth hot beverage that packs a delicious artificial flavor of albeit.
Tuscan Chicken Panini: White meat chicken topped with fresh tomatoes and red onions, and drizzled with a creamy sundried tomato sauce is a famous Candain breakfast
Timbits: Bite-sized doughnuts available in Tim's favorite flavors
Doughnuts: The most famous doughnut flavors from Tim's are Boston Creme and Raspberry-filled Yahoo Canada
Farmer's Wrap: A crispy hashbrown coupled with savory sausage, and cheddar cheese topped with chipotle sauce, all wrapped in soft tortilla goodness.