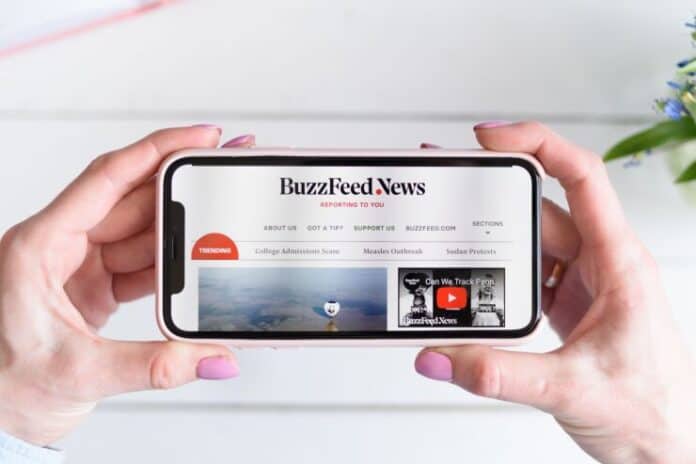 BuzzFeed has planned to use AI tools to enhance and personalize some of its content, including online quizzes, website content, and more. In a memo sent to BuzzFeed staff, the CEO, Jonah Peretti, said that AI will be one of the two major trends defining the future of digital media (the other being "creators"). She further said, "In 2023, BuzzFeed's AI inspired content will launch on the site, enhancing the quiz experience, informing our brainstorming, and personalizing our content for our audience."
BuzzFeed AI-Inspired Content to Open New Era of Technological Advancements
Peretti said that AI opens up a new era of creativity, where creative humans like us play a key role in providing the ideas, cultural currency, inspired prompts, IP, and formats that come to life using the newest technologies. "To be clear, we see the breakthroughs in AI opening up a new era of creativity that will allow humans to harness creativity in new ways with endless opportunities and applications for good," he added.
The development sent BuzzFeed stock surging as much as 157% to $2.45; the stock was also trading at a high point due to a separate report of Meta closing a deal with BuzzFeed to create content for its platform and train creators to grow their presence online, the people familiar with the situation told the international news media.
Other Outlets Taking Similar Steps
BuzzFeed is one of the biggest digital content creators to implement OpenAI's technology into its business, but it is not the first one to do so, as other outlets have also taken similar steps, including a tech website, CNET, that has used an artificial intelligence tool to help write stories. CNET Editor-In-Chief Connie Guglielmo has also apologized for the errors in recently published articles and informed that new processes had been put in place to prevent them in the future. He also said that the outlet would not shy away from using artificial intelligence moving forward.
Also read: Google's Latest AI Model to Improve Search Results Quality