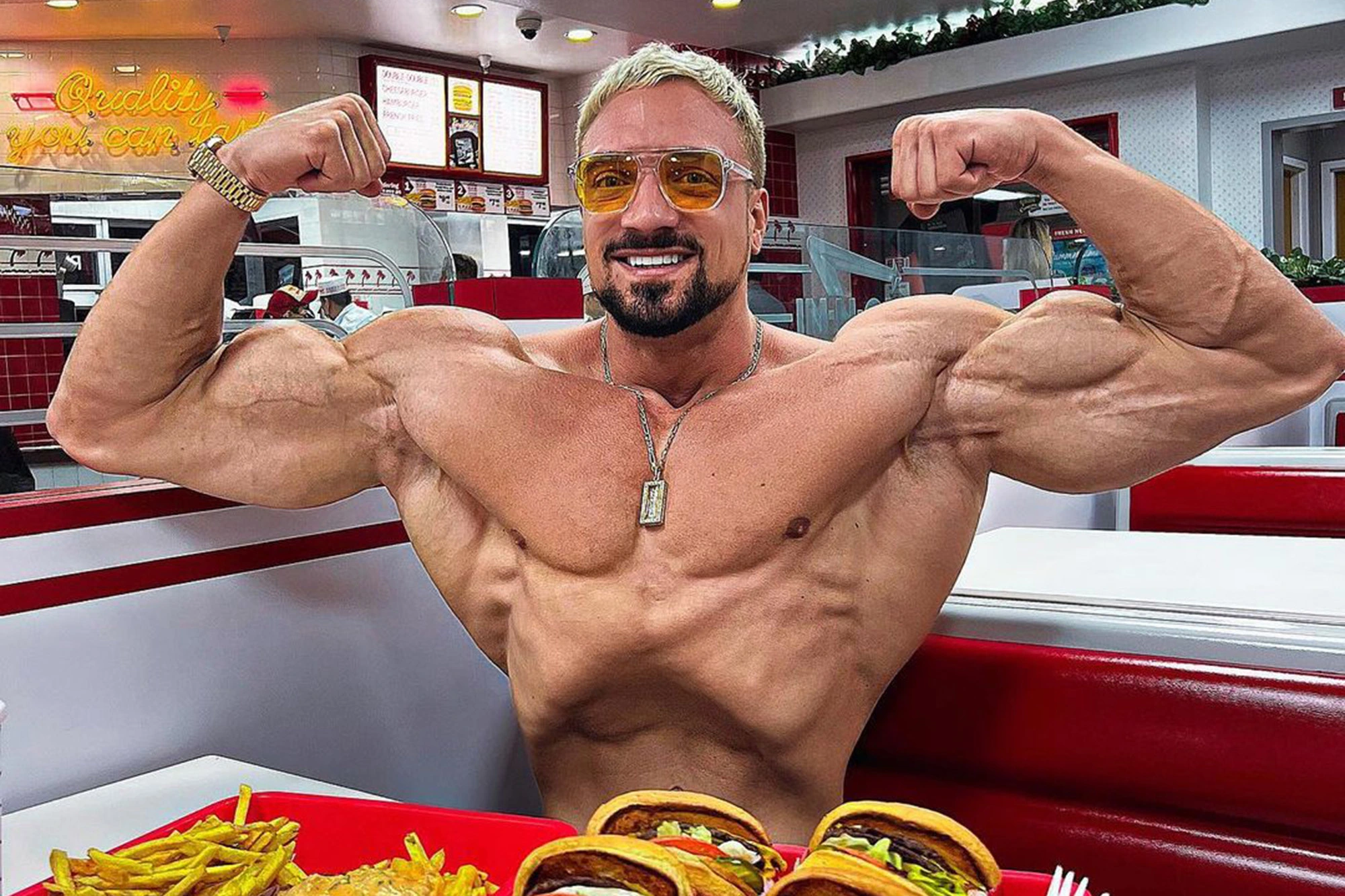 Tragic news has struck the fitness community as Joesthetics, a prominent YouTube bodybuilding star, has passed away at the age of 30. With a massive following of 8.5 million on Instagram and nearly 500 million views on his YouTube channel, German fitness influencer Jo Lindner who was known for his impressive physique and dedication to his craft has died of  aneurysm, leaving his fans, friends, and girlfriend devastated.
Joesthetics' Journey and Battle with Rippling Muscle Disease
During an interview with fellow YouTuber Bradley Martyn, Joesthetics opened up about his struggle with rippling muscle disease, a condition that made his muscles extremely sensitive to movement or pressure. Describing the condition as a persistent cramp, he spoke about the challenges he faced while continuing to pursue his passion for bodybuilding.
Nicha shared several photographs and videos and said she was with him when he fell ill. "He was in my arms.. then this is just happening too fast," she wrote, before going on to say he had complained of neck pain in the few days prior to his death. "He is the believer in EVERYONE… specially ME he believes in me that I could be better and be someone in this world," she added.
Fond Farewells and Heartfelt Tributes
In the wake of Joesthetics' passing, his girlfriend Nicha took to Instagram to share cherished memories and express her grief. She described him as a loving, strong, and remarkable person, emphasizing his unwavering belief in her and others. She urged fans to remember him as Joesthetics – a moniker that represented his dedication to the pursuit of aesthetic excellence in bodybuilding.
Close friends and fellow bodybuilders, such as Noel Deyzel, also paid tribute to Joesthetics. Sharing a heartfelt photo, Deyzel expressed his love for his late friend and emphasized Joesthetics' caring nature and motivation to push others to reach their full potential. The fitness community rallied around Joesthetics' memory, offering prayers and support to his grieving loved ones.
Bradley Martyn, another influential figure in the fitness world, honored Joesthetics' sincerity and genuine character, acknowledging the impact he had on the community. Martyn stressed that Joesthetics' unwavering encouragement and belief in others would be sorely missed.
Also read: Go back to work: The Outcry after the Mysterious Death of Amazon Workers