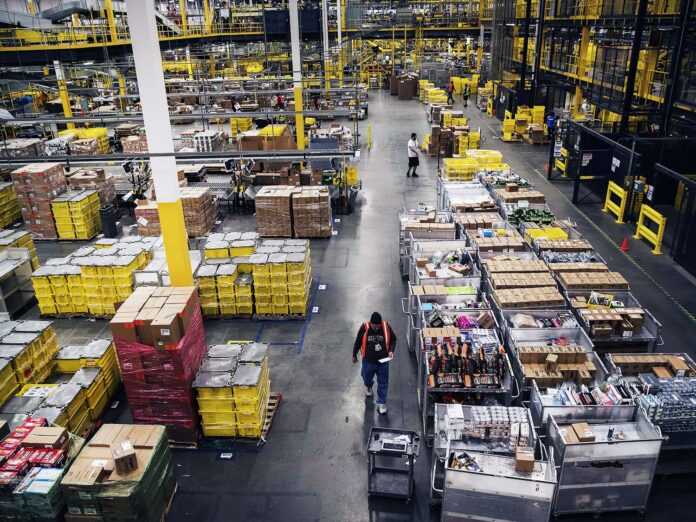 Search for any news on Amazon and it will return with a lot of tragic headlines of their workers dying on duty. Recently, two Amazon workers died in its Bessemer, Alabama facility, and the management didn't seem concerned instead they asked the staff to, 'Go back to work.'
Read more: Amazon Introduces Alexa-Based Program into Hospitals and Senior Care
What happened to the Amazon workers at the Alabama facility
In September, Billy Foister, a 48-year-old Amazon warehouse worker, died after a heart attack at work. According to his brother, an Amazon human resources representative informed him at the hospital that Billy had lain on the floor for 20 minutes before receiving treatment from Amazon's internal safety responders.
An Amazon worker told; "Bill was on the floor for quite some time and nobody knew that time until cameras were reviewed, but in 20 minutes a worker in a nearby department saw him lying on the floor and then began radio callouts for 911. It really is unbelievable how Bill was laying there for 20 minutes and nobody nearby saw until an Amnesty worker with radio came by." According to sources, the employee went to HR asking them to send him home, but the request was denied.
Foister, a stower who scanned and stocked warehouse shelves with products at an Amazon warehouse in Etna, Ohio, just outside of Columbus, went into cardiac arrest on 2 September 2019. Billy Foister was taken to a hospital, where Edward was immediately told that his brother had passed away after efforts to revive him were unsuccessful.
Earlier this month, Amazon warehouse was hit by a tornado in Illinois, killing almost six employees. According to Guardian, in many cases, Amazon workers are left to deal with the temp agency that hired them, shifting the burden of responsibility to a third party and making it more difficult for workers to receive proper treatment and compensation.
Amazon Lands on List of Most Dangerous Employers
Since November 2018, six Amazon workers have died, many more have suffered serious injuries, and there's been an increase in reported mental health issues. In April, the National Council for Occupational Safety and Health included Amazon on its most recent "Dirty Dozen" list, citing its high incidence of worker suicide attempts, overworked employees peeing in bottles to avoid punishment, and poor treatment of contract and temporary workers, which Amazon relies heavily on for all operations.
Source: Mashable