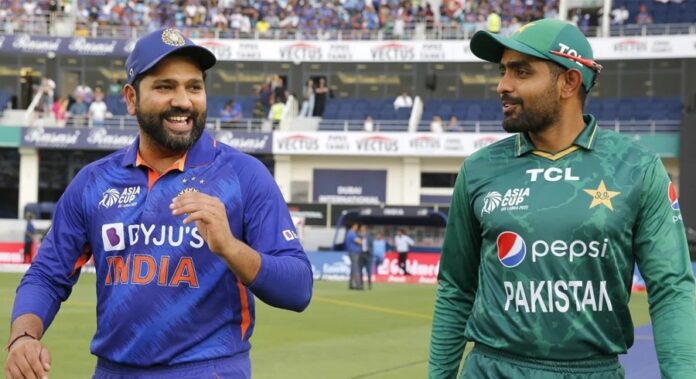 BCCI secretary and the president of the Asian Cricket Council, Jay Shah, has announced that India won't travel to Pakistan for Asia Cup 2023; he suggested that the next year's Asia Cup would have to be played at a different venue. Jay Shah said, "Neutral venue for Asia Cup is not unprecedented and we have decided that we will not travel to Pakistan. I have decided that we will play at a neutral venue."
Asia Cup 2023 – Pakistan's Strong Response to the BCCI
Although Pakistan Cricket Board (PCB) hasn't released any official statement yet but the sources have claimed that the authorities are now weighing their options which include walking out of the Asian Cricket Council, which an Indian currently heads, and pulling out of the next year's 50-over World Cup to be held in India. It should be noted that Sourav Ganguly has also been removed from the post of BBCI president days before the announcement was made.
Due to strained political relations between the two countries, both nations haven't played any bilateral cricket since Pakistan toured India for a white-ball-only series in 2012-13. India's last trip to Pakistan was for the 2008 Asia Cup, while Pakistan's last visit to India was for that 2016 ICC event, subject to last-minute approval from the government. In the past, both countries have also pulled out their teams from the previous editions of the Asia Cup.
The upcoming ICC Events
Pakistan is set to host the upcoming 2023 Asia Cup, while India will host the 2023 ODI World Cup soon after the Asia Cup. Later, Pakistan is scheduled to host the 2025 Champions Trophy; if the situation remains the same where India cannot play Pakistan and vice versa, then it might have some serious implications for the ICC-organized tournaments.
Also read: Asia Cup Final: Chairman PCB, Ramiz Raja, Gets Into a Heated Argument with Indian Journalist