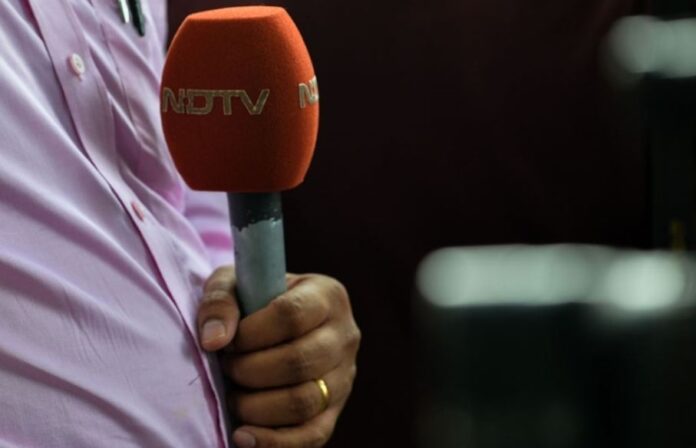 Asia's richest man Gautam Adani is now seeking a hostile takeover of Indian news broadcaster New Delhi Television, which is widely known as NDTV. It comes as Asia's richest man moved to take a majority stake in the firm. NDTV says "this was executed without any input from, conversation with, or consent" of the company's founders. Gautam Adani's bid for NDTV, which operates TV channels and websites, has drawn attention because he is seen as being close to Prime Minister Narendra Modi.
Gautam Adani to Launch an Open Offer for Another 26% to Obtain Majority Stake in NDTV
In a statement on Tuesday, AMG Media Networks Limited (AMNL), a unit of Adani Group, said it planned to buy RRPR Holding – which owns 29.18% of NDTV – for an undisclosed amount. AMNL added that it would also launch an open offer for another 26% of NDTV, which if successful would give it a majority stake in the news outlet. The takeover was "a significant milestone in the journey of AMNL's goal to pave the path of new age media across platforms," AMNL chief executive Sanjay Pugalia said.
"AMNL seeks to empower Indian citizens, consumers, and those interested in India, with information and knowledge," Mr. Pugalia added. "With its leading position in news and its strong and diverse reach across genres and geographies, NDTV is the most suitable broadcast and digital platform to deliver on our vision," he added. Responding to the bid, NDTV said it was only made aware of Mr. Adani's intentions on Tuesday.
"NDTV has never compromised on the heart of its operations – its journalism. We continue to proudly stand by that journalism," the company said in a statement. The group operates three national channels and news websites. Gautam Adani has a net worth of $135 billion and is the richest man in Asia, according to the Bloomberg Billionaires Index.
Asia's Richest Man is Competing with Oil-to-Telecom Giant Mukesh Ambani 
The hostile takeover of NDTV comes as Gautam Adani, Asia's richest man, looks to dive into media properties and compete aggressively with Mukesh Ambani, chairman of oil-to-telecom giant Reliance Industries, on another avenue, where Ambani owns media property Network18.
Read more: Indian Telecom Operators Are Blocking VLC Website Affecting its User Base