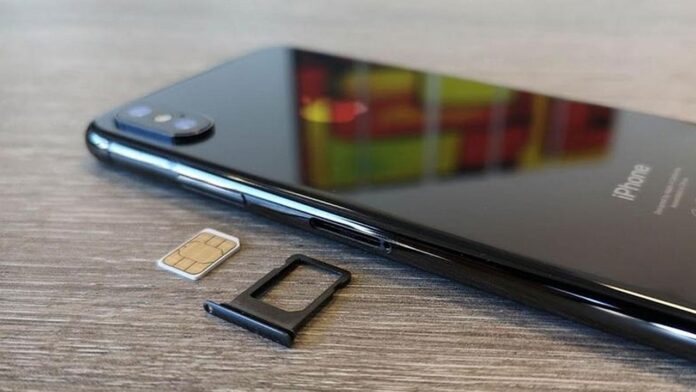 Reports are doing rounds about Apple's plans on rolling out its new iPhone 14 Series without physical SIM card slots. The reports circulated shortly after, MacRumors received an anonymous tip that Apple has already been in talks with major US carriers, advising them to prepare for eSIM only smartphones, set to arrive in September 2022. This information was corroborated by reliable Apple leaker, DylanDKT, who has built a reputation within the Apple community this past year.
I am in agreement with recent rumors regarding the removal of the physical SIM card tray. In February, I had shared the following information below: https://t.co/zOyeJr0V1d

— Dylan (@dylandkt) December 27, 2021
Removal of physical SIM card slots might start as early as 2022
Given the alleged September 2022 deadline, it is possible that Apple might remove the physical SIM card slots starting with some iPhone 14 models, rather than some iPhone 15 models as originally rumored from a Brazilian website Blog, which claimed that iPhone 15 Pro models launching in 2023 might not have a physical SIM card slot.
Read more: Google is looking to develop a 'Switch to Android' iOS app to easily migrate data from an iPhone
The reports also suggest that there will be support for two eSIM cards, ensuring dual SIM functionality. The removal of the SIM card slot could further improve water resistance. Apple is also reportedly planning to add a 48MP camera lens to the iPhone next year, followed by a periscope lens in 2023, the 48MP camera will be limited to iPhone 14 Pro models and allow for 8K video recording.
What is an eSIM?
An eSIM is a digital SIM that allows users to activate a cellular plan without having to use a nano-SIM card. Although, eSIM service is not available in all countries, so iPhones with a SIM card slot may remain available in some markets. Among all the telcos in Pakistan, Jazz was the first operator to focus on the hyper-connected world by introducing eSIM management in Pakistan. At the moment, Jazz and Ufone have announced eSIM expertise designed for their consumers.
Source: GSM Arena