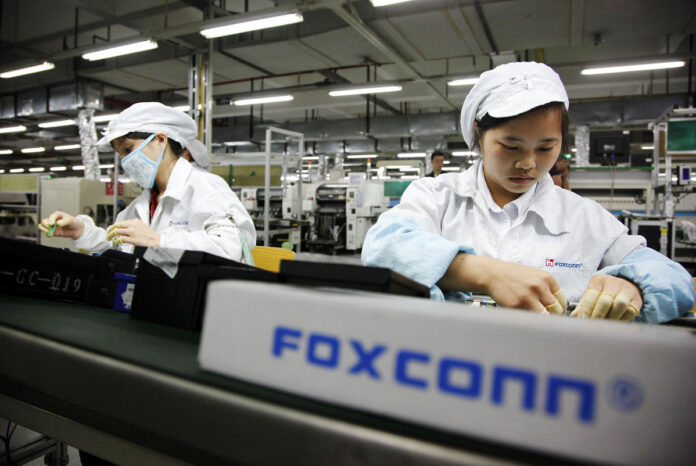 One of the major assemblers of Apple's iPhones declared on Wednesday that it has partially resumed normal operations in Shenzhen, a Chinese manufacturing hub. The firm said earlier this week that it had paused operations in Shenzhen after an increase in Covid-19 cases led the city to shut down. Foxconn said it is only able to resume normal operations on campuses after the Covid outbreak that include both employee accommodation and production talents.
Foxconn Has Begun its Normal Operations in Line with Covid Instructions 
The Taiwanese company added that a "closed-loop" process has been executed on these campuses that adhere to procedures issued by the Shenzhen Government after the Covid outbreak. "In applying this closed-loop management process within the Shenzhen campus and in implementing the required health measures for the employees who live on campus, some operations have been able to restart and some production is being carried out at those campuses," stated a Foxconn spokesperson.
They further added, "The company will continue to work closely with the relevant authorities in monitoring these operations very closely."  Foxconn's main establishments in Shenzhen are in Longhua Town and Guanlan but the firm did not specify exactly where production will resume or on what kind of products. The shutdown earlier this week came just days after Apple declared its latest slate of new products, including a budget iPhone that's envisioned to outperform in Asia.
Nearly 50% of iPhones are Produced at a Factory in Henan Province
Foxconn assembles some iPhones, iPads, and Macs in Shenzhen. However, nearly 50% of iPhones are produced at a factory in Henan province, according to a Bank of America research note Monday. Apple can start to ramp up normal operations in Henan province to recoup some of those losses. "Apple/Foxconn can relocate production to other areas in the short term provided that there is not a significantly higher duration of lockdown," the firm's analysts wrote. "An increased period of shutdowns can cause ripple effects at other components that can create a shortfall in production."
Read more: Scammers Are Now Using Apple's TestFlight Tool to Distribute Malicious Apps
Source: CNBC