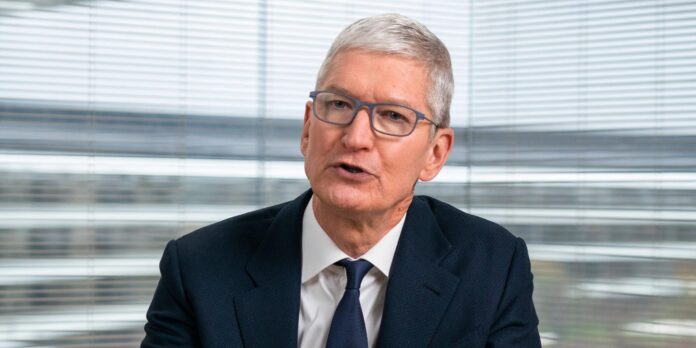 Tech giant, Apple has generated record-breaking revenue in Q4 FY 2021 with a figure of $83.4 billion and quarterly profits per share of $1.24. However, despite breaking its records for previous years, the company failed to meet Wall Street's expectations of $85 billion.
iPhone Was the Biggest Contributor Towards the Revenue in Q4 FY 2021
Furthermore, iPhones sales were some of the biggest contributors towards this revenue in Q4 FY 2021, estimating a total of $38.9 billion, which was higher than the $26.4 billion in Q4 of 2020. The MacBook division made an all-time best record in the fourth quarter with $9.2 billion in sales. iPads made up $8.3 billion out of the total revenue in Q4 FY 2021, which was a 21% increase over 2020.
Read more: Apple M1 Pro and M1 Max Chips Are to Power Upcoming MacBook Pro Models
As for Apple's services and wearables, home, and accessories, the total sales were $8.8 billion each, with a 26% and 11% yearly rise respectively. Luca Maestri, Apple's CFO commented on this achievement saying, "Our record September quarter results capped off a remarkable fiscal year of strong double-digit growth, during which we set new revenue records in all of our geographic segments and product categories in spite of continued uncertainty in the macro-environment. The combination of our record sales performance, unmatched customer loyalty, and strength of our ecosystem drove our active installed base of devices to a new all-time high."
In addition to the astounding revenue in Q4 FY 2021, Apple made total earnings of $365.8 billion for the financial year ended in September 2021, which was 33% more than the figures of 2019. Apple is presently in the middle of massive growth as sales of iPhones, iPads and Macs exploded during the pandemic. Apple's year-long revenue for its fiscal 2021 was up 33% from 2020 to $366 billion.
Apple's Services Also Bring in a Large Number of Profits 
The most substantial growth in Apple product categories aside from iPhones was in its services business, which includes sales from the App Store, music and video subscription services, advertising, extended warranties, and licensing. Apple's services grew 26% annually, which Cook said was higher than the corporation expected.
Source: Pro Pakistani