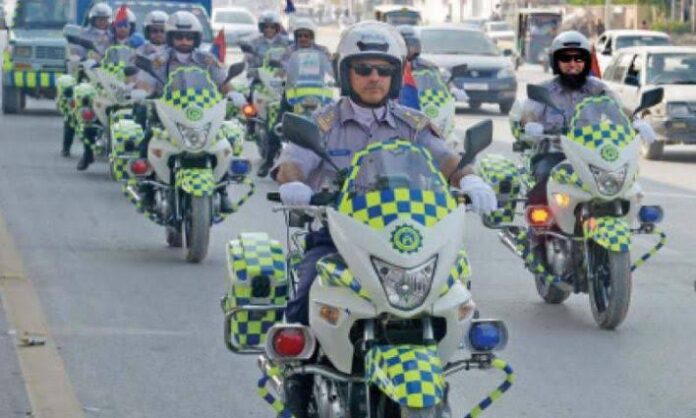 Abbottabad Police launched a traffic mobile app "I Am a Traffic Warden" to enable the residents to report violations of traffic laws. Speaking at the inaugural ceremony, regional police officer Mirvac Niaz said that the initiative would help check traffic violations through public participation and monitoring. The inaugural ceremony was attended by Vice-Chancellor Abbottabad University of Science & Technology (AUST) Prof Dr Tahir Irfan, Deputy Inspector General of Police Hazara Mirvias Niaz, District Police Officer Zahoor Babar Afridi.
The traffic mobile app to address traffic-related issues
SP Traffic Warden Qamar Hayat Khan said that the traffic mobile app will resolve the traffic-related issues in Abbottabad. The traffic mobile app will also facilitate several people to apply for driving tests, lodge traffic-related complaints, besides raising awareness. He also lauded the interest of vice-chancellor AUST and their faculty and students.
Read more: UPaisa introduces government payments; Token Tax, Traffic Challan made simple through its state of the art services
The traffic mobile app will inform the police about violations of traffic laws by video or text messages. The RPO said the police were carrying out a campaign through the information department's FM radio station to educate people about the importance of following traffic laws, while the schoolchildren were engaged to regulate traffic in Abbottabad city. Later, SP Traffic Warden distributed certificates among traffic wardens expressed hope that that app will facilitate Abbottabad residents and tourists.
Karachi Citizens Saves Motorcyclists From Sindh Police
On Google Maps, a Karachi resident tagged an area to warn motorcyclists about a checkpoint set up by Sindh Police. The pin location was marked with the words "Be careful, cops are here" to help fellow riders avoid the route. His efforts were lauded by social media and fellow bikers who were given tickets for not maintaining the rule of law.
Source: DAWN