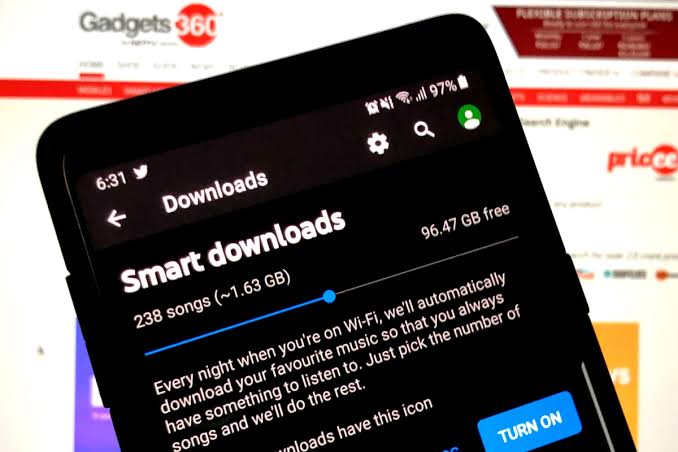 YouTube is reportedly testing out a new Smart Downloads feature, which downloads 20 videos each week based on users' watching preferences. It's a similar feature, like YouTube Music, that downloads songs automatically when connected to a Wi-Fi network allowing the user to save data when listening on the go.
Read more: YouTube Announces Top Trending List of Videos; Content Creators of Pakistan
Smart Downloads is available for European users
It's reported that some premium users in Europe are seeing a prompt pop up on their device allowing them to try Smart Downloads in the YouTube app. The videos are selected by an algorithm that takes into account your favourite genres and watch history in order to create a curated download list to match your taste. If the feature is available for your account, you might have seen it advertised in the Home feed.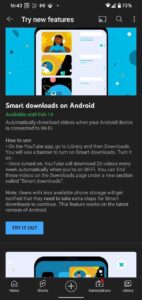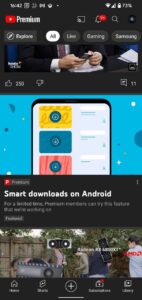 The 20 selected videos can be found in the same playlist as your manually downloaded offline videos. Users will be notified if they are running low on storage and can decide whether to free up some space or cancel the downloads. Additionally, the premium users can enable it through Settings > Try new features > Try it out. You should do so before February 14th to participate in the testing stage.
Read more: YouTube to Expand Test that Defaults the Mobile App to Open Directly in Shorts Feed
YouTube Music gets free background playback
YouTube music has enabled background playback for free. With this feature, users can use YouTube Music app like every other music app, that means background playback, users will have access to the radio stations feature and playlists that can be played anytime. But, the free tier is ad-supported so if you don't like listening to ads between your music then you will have to pay for the Premium plan.
Source: GSM Arena