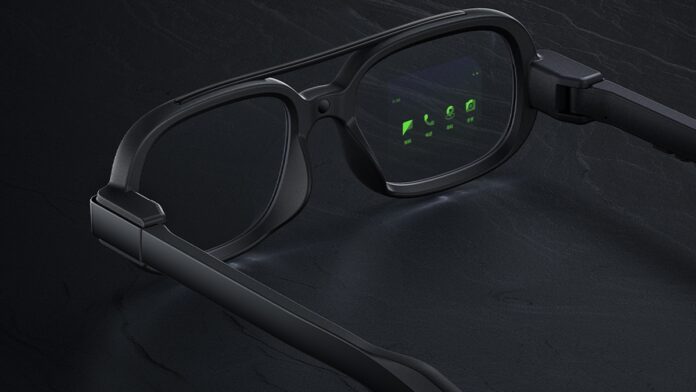 Xiaomi launched a brand new smart wearable device, Xiaomi Smartglasses. The newly launched smart glasses are just a wearable device concept – not an actual product with a release date or price point. The bulky looking smart device can display notifications, make calls, help in navigation, take photos, and translate text.
Xiaomi claims the device has 497 components, and does not just act as a "second screen for your smartphone" but is also a smart terminal with an independent operating capability, taking pictures on its own and real-time text and photo translations.
Specifications of Xiaomi Smartglasses
Xiaomi Smart Glasses are powered by a quad-core ARM processor with a monochrome display solution – the glasses can only display green. The Xiaomi assistant is the "primary interaction method" with the glasses that select the most important notifications to show you, including smart home alarms and messages from important contacts.
The 5MP camera on the front of the glasses can also take photos and translate text into photos. The indicator light next to the camera will illuminate when the camera is in use to indicate that photos are being taken.
Optical waveguide technology allows light to be refracted uniquely, directing it safely into the human eye. The refraction process involves bouncing light beams countless times, allowing the human eye to see a complete image. Smart glasses' built-in mic and speakers can take calls and will be able to pick up speech, as well, which Xiaomi's proprietary translating algorithm can translate in real-time.
Read more: Facebook Rolls Out Smart Glasses Called Ray-Ban Stories
The best AR Glasses
The biggest AR glasses product on the market is Snapchat Spectacles. It features a camera lens that is capable of recording short video segments and syncing with the user's smartphone to upload the video on the Snapchat account. One charge powers up to 70 captures and the 4-gigabyte storage can hold up to 100 videos or 1,200 photos.
Global tech companies are eagerly competing to launch their Smartglasses which suggests that the era of smartphones might witness a drastic fall. Xiaomi's announcement coming right after iPhone 13 launch is a clear indication that the company wants to secure a place in the AR world.