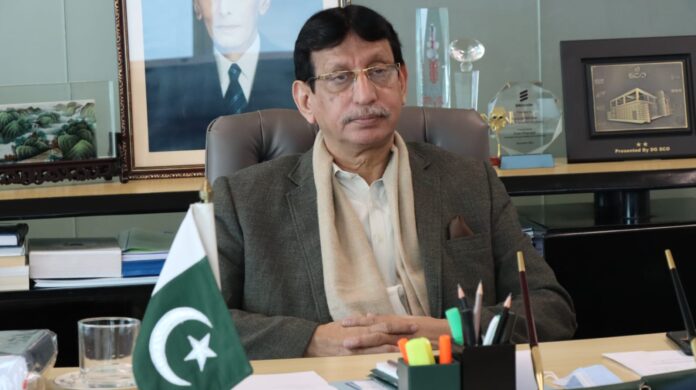 While speaking at the GITEX exhibition, the Federal Minister for IT & Telecom, Syed Amin ul Haque said that the world is now openly acknowledging the IT skills of Pakistani youth. He said the country has skilled IT experts, a correct time zone, and fluent English speakers who can speak with foreign clients using a decent accent.
Measures to Enhance Digital Cooperation
While meeting with different International delegations in GITEX Morocco in sidelines engagements, global challenges, including revolutionary initiatives in the IT & Telecom sector by the Government of Pakistan, were discussed. The important meeting with the Secretary of the General Digital Cooperation Organization (DCO), Deemah Al-Yahiya discussed bilateral issues and measures to enhance Digital Cooperation between the members of DCO.
Syed Amin ul Haque Inaugurated the Pakistan Pavilion at the exhibition, where 14 companies, 10 start-ups, and more than 200 IT experts from Pakistan are participating. Pakistan Pavilion was also joined by Former Minister of IT and Transport of Morocco Rabbah Aziz, Huawei Africa President Colin Hu and various other popular personalities.
IT Skills of Pakistani Youth
The IT skills of Pakistani youth have seen significant growth and development in recent years; with a young and tech-savvy population, many young individuals in Pakistan are actively pursuing careers in the IT sector. The IT skills are equipping Pakistani youth with the necessary tools to contribute to the tech industry and drive innovation in the country.
Also read: Government to Officially Register Freelancers