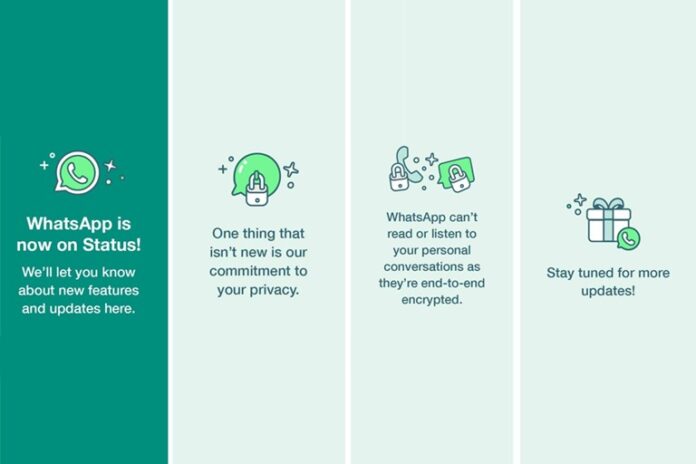 WhatsApp clarified its privacy concerns to users by using its own Status Update for the first time. They used this tool to convey to the customers that WhatsApp will not violate their privacy as it is unable to "read or listen" to their chats.
This app purchased by Facebook back in 2014, is estimated to be used by two billion people from all over the globe. They also mentioned that the company will be using this feature to directly communicate with the users and inform them of new upgrades.
WhatsApp stated in these stories:
"WhatsApp is now on Status!" They further stated, "We'll let you about new features and updates here."
"One thing that isn't new is our commitment to your privacy."
The company also reminded its users of the end-to-end encryption it provides, which states that the occurred conversations cannot be accessed by third parties.
"WhatsApp can't read or listen to your personal conversations as they're end-to-end encrypted," WhatsApp said.
Read more: PTA blocks 452 links accessing blasphemous contents in a Netflix movie
This action taken by the company resulted due to the statement released by WhatsApp a few backs that it has the rights to share the user data with other sectors such as Facebook and Messenger. Therefore, the users from all over the world started to switch to other different platforms, making WhatsApp suffer.
The incident was a plus for other messaging applications such as Telegram and Signal. As it has been reported that Telegram has been able to achieve 90 million new users and Signal gained 50 million new users along with the tweet by the famous Elon Musk in its favor.
WhatsApp has now realized that they are losing the trust of their customers and are now working towards gaining it back.
Source: Geo News