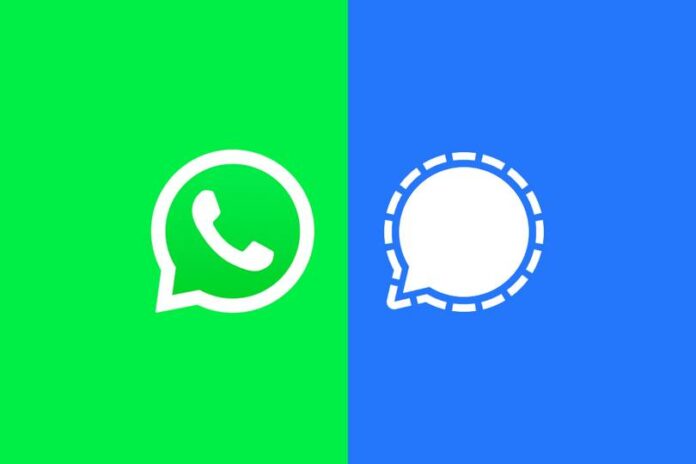 Due to the controversy related to privacy concerns of WhatsApp, the company has lost millions of users, after the announcement of the new privacy policy. As the policy was not positively perceived by the public resulted in people switching to Signal and Telegram.
The damage caused to WhatsApp was at such a large scale that the company was forced to delay the implementation of the updated privacy and explain the specific changes to the users.
However, the damage to WhatsApp led to Signal gaining 7.5 million users from all over the world, as per the figures shared by the UK parliament's home affairs committee, whereas, Telegram has been able to gain around 25 million users.
This notion can be further proved by the data track report received from the analytics firm App Annie, which informs us that WhatsApp was the eighth most downloaded App in the UK at the beginning of January but fell to 23rd position by 12th January. If comparing, Signal wasn't even in the top 1000 Apps, but now has come to be one of the most downloaded Apps.
"These types of shifts in messaging and social networking apps are not unusual. Due to the nature of social apps and how the primary functionality involves communicating with others, their growth can often move quite quickly, based on current events. We've seen growing demand over the last few years for encrypted messaging and apps focused on privacy," says Amir Ghodrati, App Annie's director of market insights.
"Messaging apps that provide privacy features saw the greatest engagement growth in [the first half of] 2020. These apps saw on average 30% more active users than the alternatives. Apps like Signal, Telegram, Wickr, and WhatsApp offer privacy features ranging from end-to-end encrypted data transfer to 'self-destructing messages", he said.
Read more: WhatsApp uses its Status option to clarify privacy concerns
Source: TechJuice
Image Source: Wired