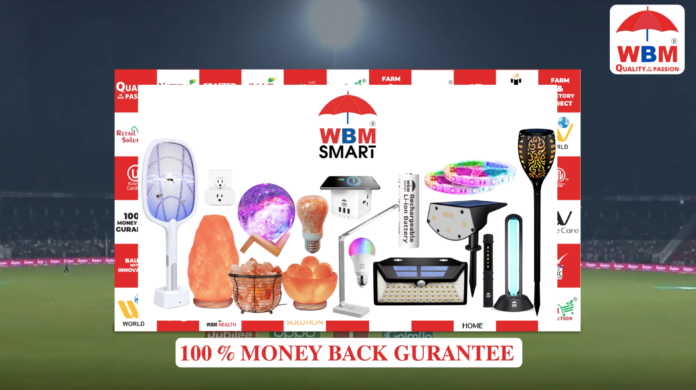 The worldwide recognised US-based brand, WBM Smart Home Automation Lighting was launched in PSL 2022. The brand is headquartered in Flemington, New Jersey. WBM Lighting is the sub-brand of WBM Group of Companies. A well-reputed brand for its presence in the international market. It was established in 2008 as a lighting system – both energy-efficient and cost-effective. The brand holds an extensive range of lighting products like strip lights, moon lamps, LED bulbs, table lamps, and outdoor solar lights.
The journey started from Himalayan Pink Salt brought to the American consumer that led to China, which, for the first time initiated advanced lighting systems in the world. In no time, Pink Salt became the largest exporter and producer in the world. With the rise in technology and innovation, WBM Lighting includes pink salt in its product lines. Under WBM Lighting, a brand of WBM was established as "Himalayan Glow" for the extensive range of pink salt lamps. The brand's slogan 'Add Colors to Life' indicates selenite and crystal salt lamps. Glow Lamps are carved from the Himalayan range that gives natural glowing light.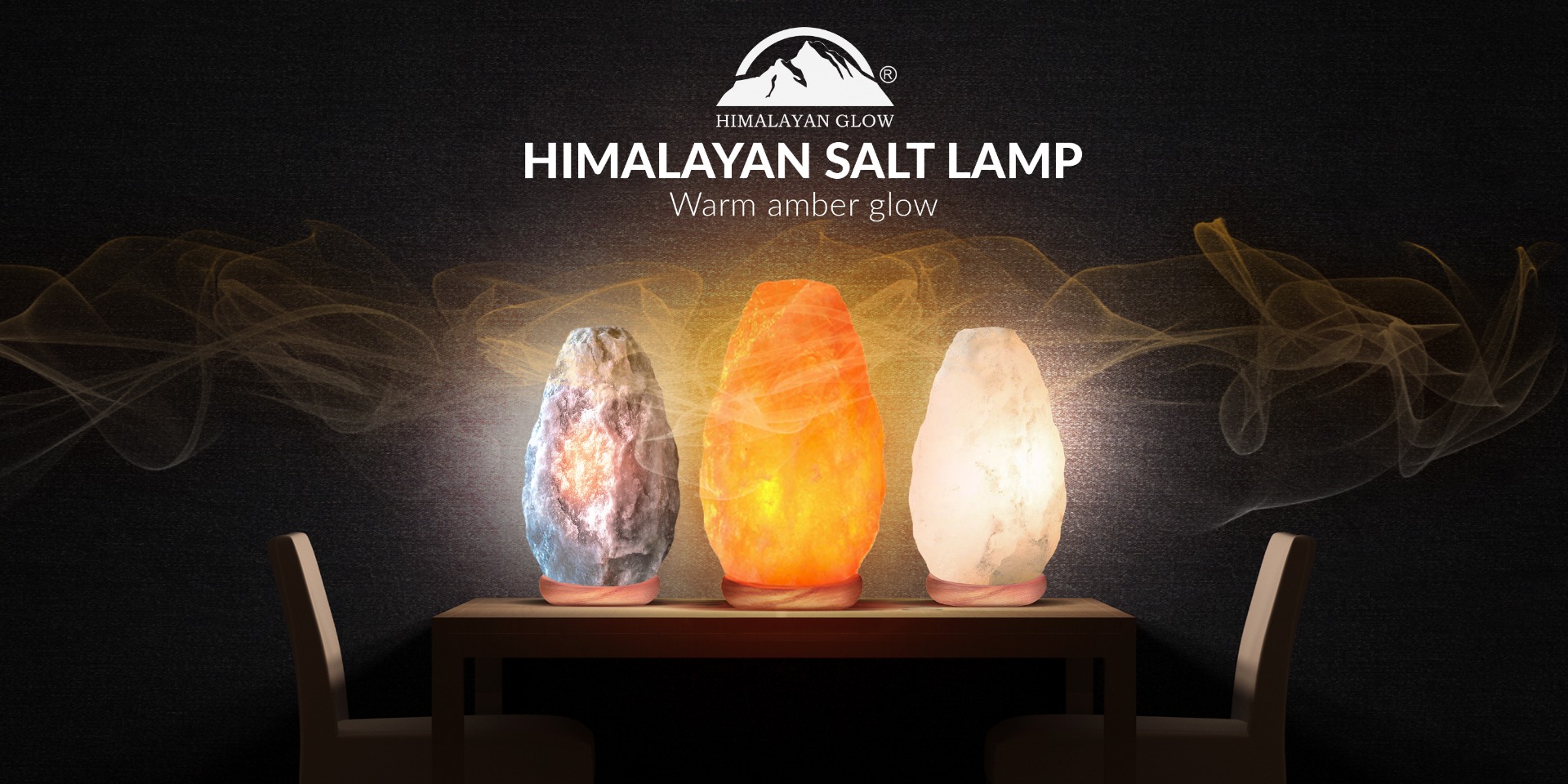 Himalayan Glow – as a daughter brand of WBM Lighting works on the principle of "Quality is our Passion with a 100% Money-Back Guarantee" that vows the quality of the lighting products.
With the practical advancements in lighting, Himalayan Glow Salt Lamps are carved from the Himalayan Pink Salt with hands to keep the unique look. These pink salt lamps by Himalayan Glow are scientifically proven to act as an air purifier. These salt lamps range emits negative ions that fight against positively charged particles. When lit, these lamps won't make you feel sluggish and stuffy at all.
"Himalayan Pink Salt by WBM is the world's largest producer and exporter. Pink Salt is globally exported in more than 27+ countries. These salt lamps give a natural and glowing amber look", says the CEO, Himalayan Glow.
"Nature has the solution to every problem. Pink Salt is the main contributor towards Himalayan Glow Salt Lamps", he further elaborates.
The top-leading Natural Selenite Lamps are of pure gypsum crystals that refresh your mind with pure calming effects. Salt Light Bulbs have a warm amber glow to give a romantic lighting effect in your homes. Galaxy Lamps, and Moon Lamps are perfect as decorative night lamps.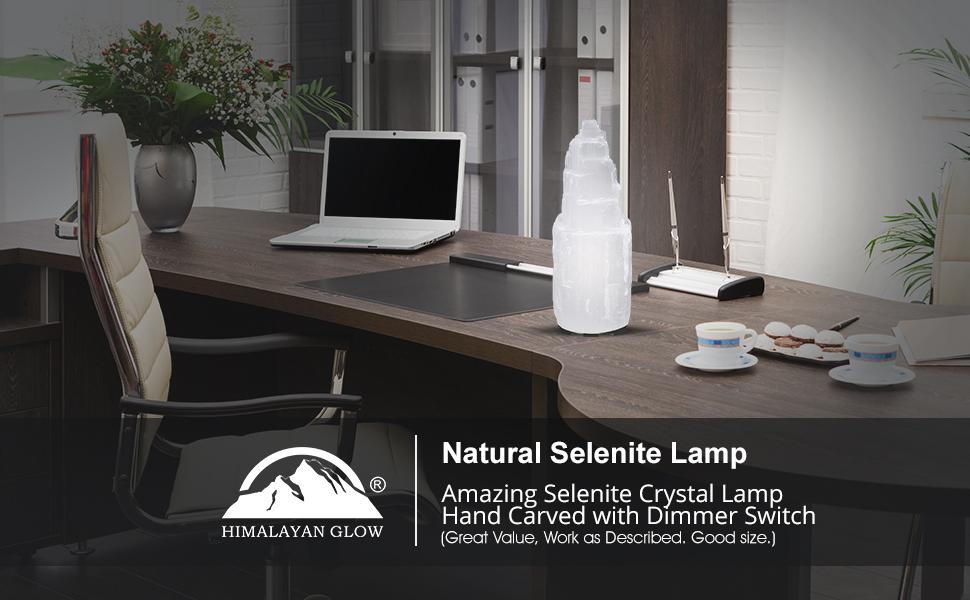 WBM Lighting has another wide range of WBM Smart Lighting. The products include; Outdoor Solar Lights, Strip Lights, LED Light Bulbs, and UV Disinfection Lamps.
Improve your smart life lighting experience by Smart Outdoor Solar Lights. The brands focus on the sustainable use of renewable energy sources for lighting systems that proves to be energy-efficient and cost-effective for long-term use. Flexibility and high functionality of the wide range of Outdoor Solar Spotlights, Wall Lights, and Flickering Flame Lamps. The brand design solar lights that are perfect for outdoor landscape. WBM Lighting is the "World's No.1 Leading Brand of Lighting" marking remarkable high-performance lighting.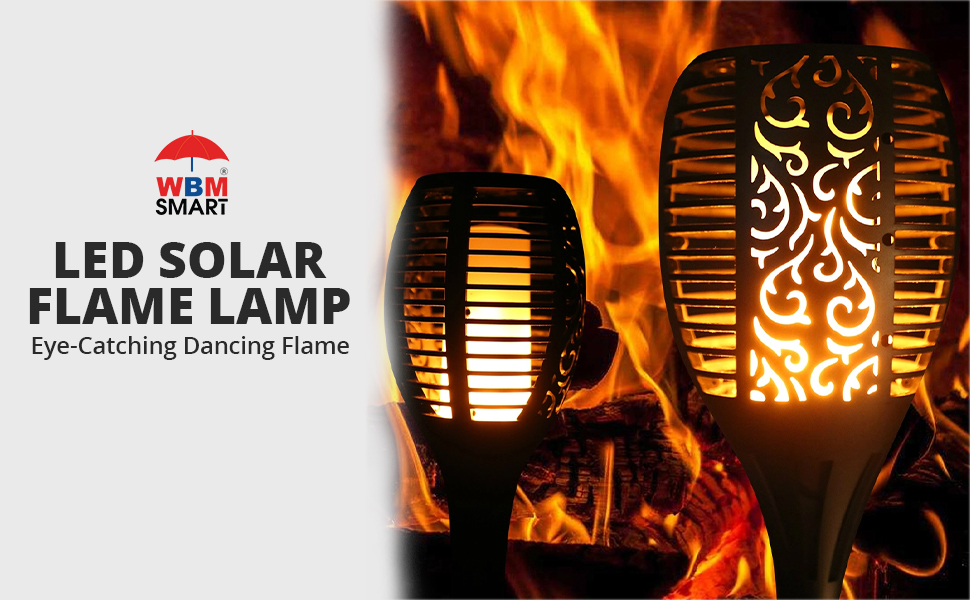 UV Disinfection Lamps are another name in the market by WBM Lighting. Disinfection Lamps have high-quality quartz material with the equipped smart technology. Lighting Systems include UV light that sterilizes, disinfects, and deodorizes the surrounding for a safe living environment in your home. WBM Lighting provides a commitment to quality products and services globally.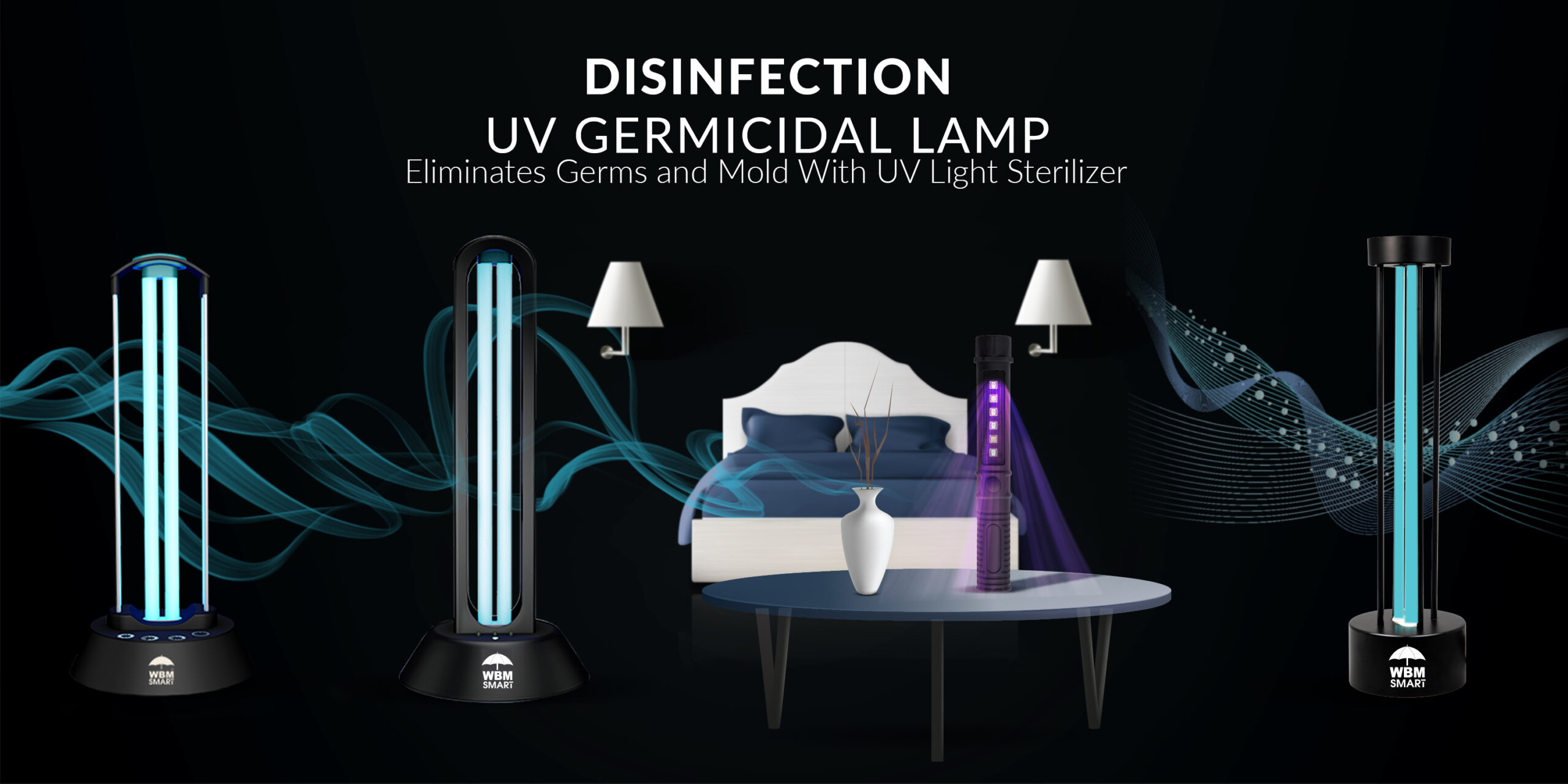 LED Strip Lights by WBM Lighting are another range of lights that are compatible with Google Home and Alexa. With the high-quality strip lights, the brand leads the market of lighting. It makes it easy for you to manage the control of lighting through remote control and Alexa. Shape the colours of your home with the WBM Lighting and create your future connected home.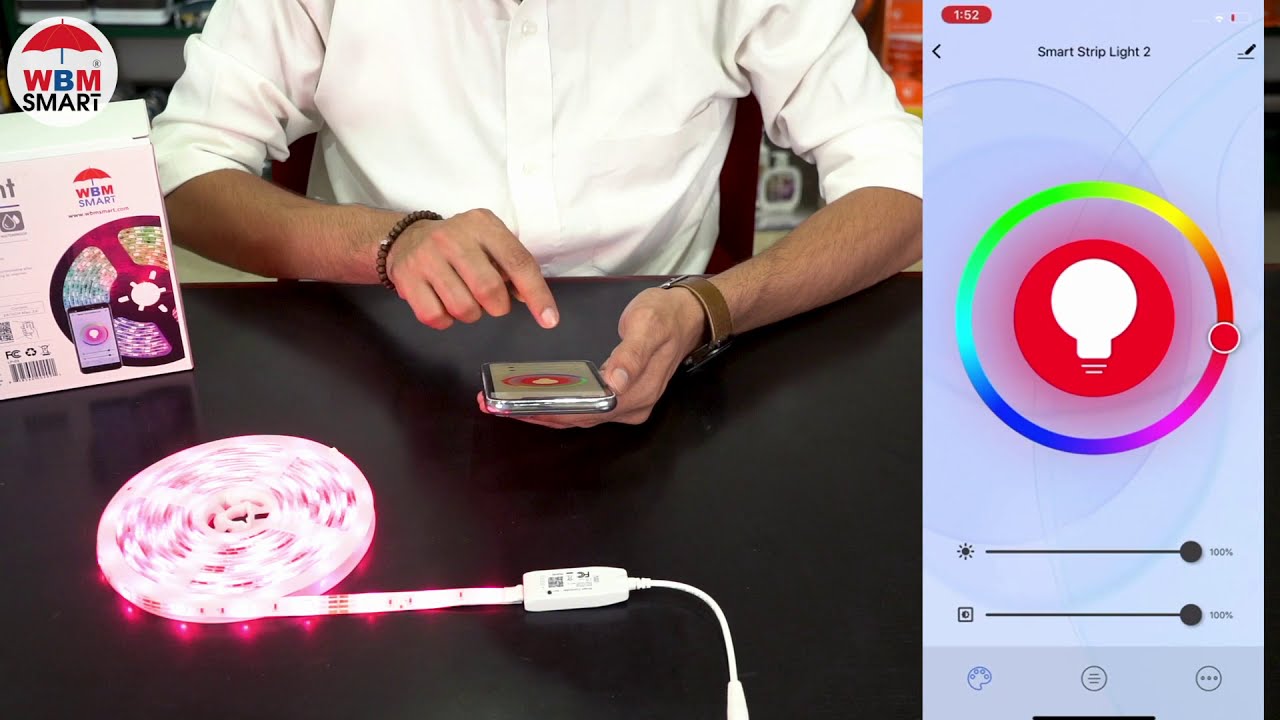 Last but not the least, WBM Lighting has a range of LED Color-Changing Light Bulbs. These LED Light Bulbs have a long lifespan of 15,000 hours. More energy-efficient, and cost-efficient for the consumers. With their emphasis on quality with minimum waste generation, WBM Lighting improves the environmental performance of these LED light bulbs. All the smart home lighting systems are operated by a single application WBM Smart APP.
This smart app is available on both IOS and Google Play stores. It is easy for you to download the WBM Smart APP using the following links:
WBM Smart for Android: https://play.google.com/store/apps/details?id=com.smartapp.wbm
WBM Smart APP for Apple: https://apps.apple.com/pk/app/wbm-smart/id1485725443
The brand collaborates with the major retailers of the world. A few ones include Amazon, Walgreens, Target, Kroger, KOHL'S, BED BATH & BEYOND, Metro, Wayfair, Costco, Home Goods, Meijer, Walmart, and so on. The brand also complies with quality standards like 9001, and 14001. All the lighting ranges are UL and ES-certified. WBM Lighting provides a bright yet convinced future of the smart lighting systems in the world. This brand offers a complete lighting solution for your home with mind-blowing lighting controls. The extensive range of lighting systems provided by WBM Lighting makes your life simple, luxurious, safe, and smart.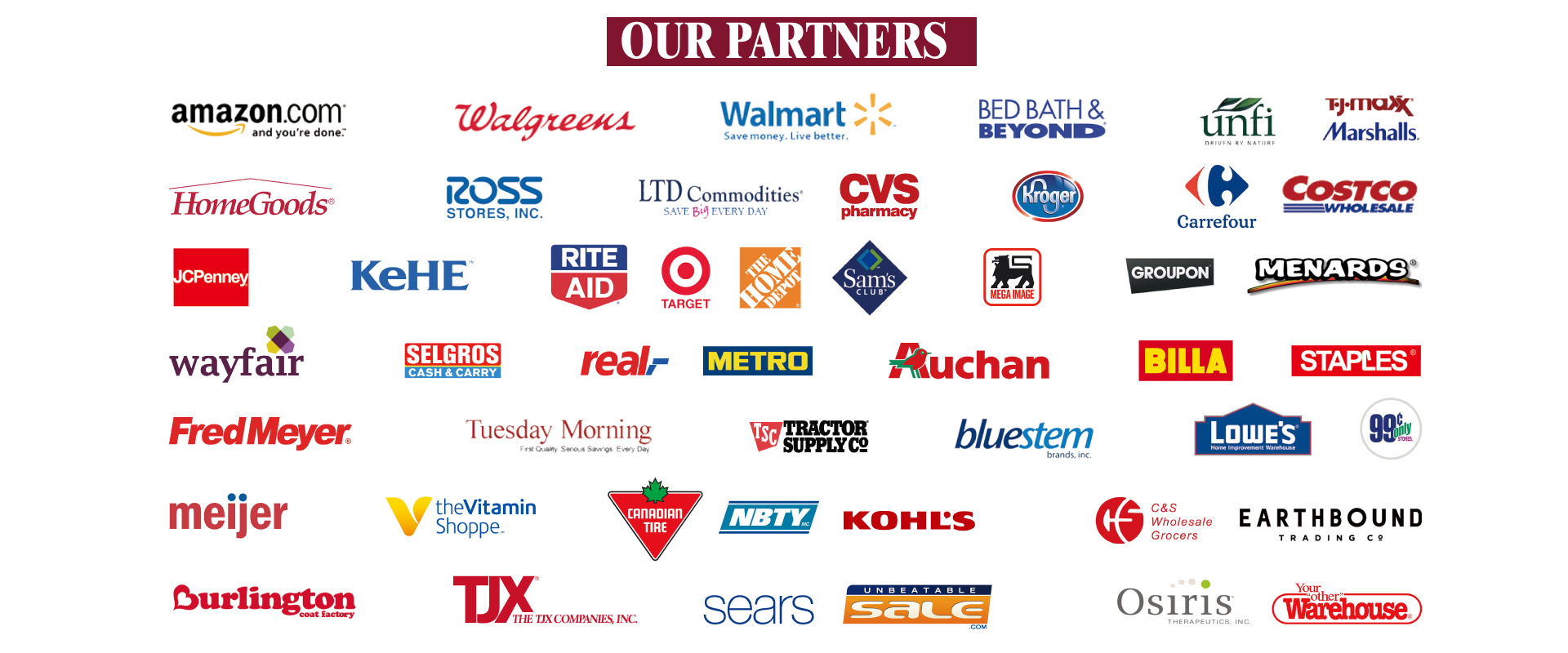 For more information about the WBM Lighting products, you can visit our website: https://wbmsmart.com/ and https://wbmsmart.us/