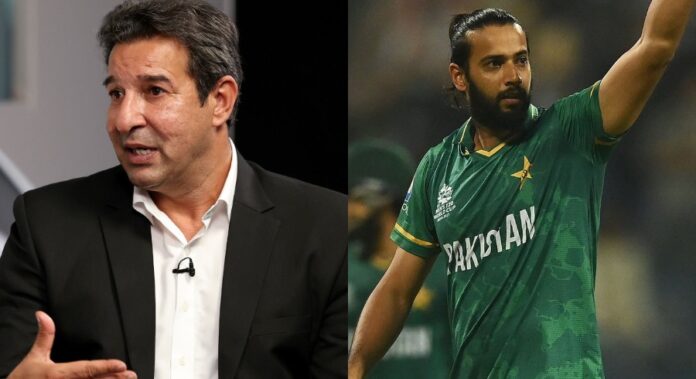 The former Pakistani cricket legend, Wasim Akram, has subtly thrown shade at all-rounder Imad Wasim, questioning the dedication of players who, despite not actively engaging in domestic cricket, express a keen desire to represent the national team.
Wasim Akram Criticizes Imad Wasim's Statement
In a recent interview with a local media channel, Wasim Akram voiced concerns about players who prioritize alternative commitments, such as T10 cricket, over crucial domestic tournaments like the Quaid-e-Azam Trophy or the ongoing Pakistan Cup. The cricketing maestro specifically pointed out the challenge of players simultaneously being part of the national team and engaging in other ventures, raising questions about the feasibility of such dual roles.
Response to International Absence
Responding to queries about his absence from domestic cricket, Imad Wasim, a left-arm spin-bowling all-rounder, cited commitments to T10 cricket as a factor preventing his participation in tournaments like the Quaid-e-Azam Trophy and the ongoing Pakistan Cup. This indirect exchange highlights the ongoing debate around players managing diverse cricketing commitments and questions its impact on national team selections. Notably, Imad Wasim's last appearance in the One Day International squad was in 2020 against Zimbabwe, leaving fans and critics to ponder the implications of his choices on his international career.
Also read: Former Cricketers Advocate Squad Size Increase in Ongoing ICC World Cup