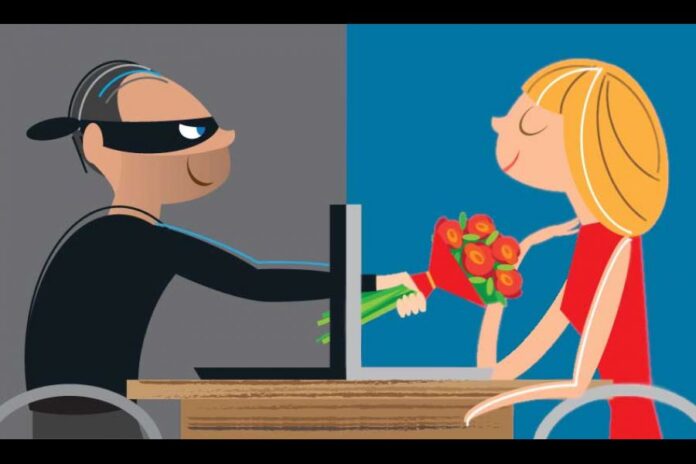 A report released on Thursday ahead of Valentine's Day, states that the specific type of online assurance scheme is at a dramatic peak and that cryptocurrency is at least partially condemned. "A newly released data spotlight shows that in 2021 reported losses to cryptocurrency romance scammers were up nearly 80 percent compared to 2020, and the total reported lost over the past five years has now reached $1.3 billion," cautions the FTC.
The Cryptocurrency Romance Scammers Stole Nearly $139 Million
"According to the spotlight, consumers who paid romance scammers with cryptocurrency notified losing $139 million in total in 2021, more than any other payment amount." Cryptocurrency romance scammers, as the name suggests, often trick a victim into thinking they've found true love over a dating app or social media site. 
The cryptocurrency romance scammers play out the fictitious relationship online, always having some excuse as to why they can't meet in person until they ask for some form of payment — perhaps with the assurance that the money is needed to finally travel to see their target. "The cryptocurrency romance scammers' stories might involve a sick child or a temporary inability to get to their money for a whole range of reasons," the FTC explains. 
The Scammers Trick People into Sending Money
"People who lost money to a romance scammer often report sending money repeatedly: they believe they're helping someone they care about." Facebook and Instagram, as one might expect, are often the common denominator in these types of scams. Particularly, according to the FTC, Facebook was the starting point for 23 percent of the scams reported.
The FTC notes that victims who paid cryptocurrency romance scammers suffered a median loss of almost $10,000. Notably, this type of scam existed long before cryptocurrency. In fact, perhaps as a testament to the relatively complex nature of cryptocurrency payments, the FTC reports that in 2021 roughly a quarter of romance scam reports involved victims sending gift cards.
Read more: Crypto Platform 'Wormhole' Lost Over $320 Million Worth of Ether in a Cyber Attack
Source: Mashable