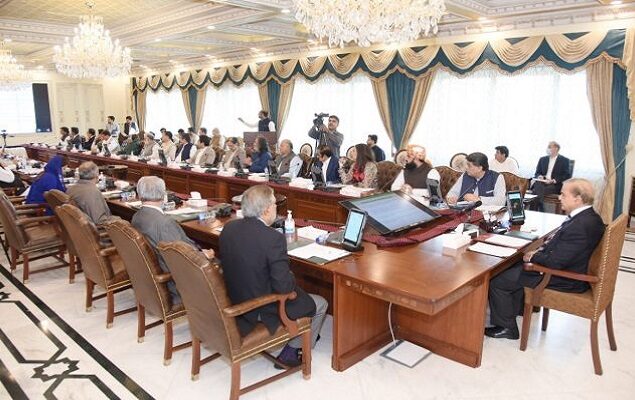 In yet another turn of events, the cabinet was informed that the US cypher, which the previous government referred to as a conspiracy to overthrow Imran Khan from the office, has gone missing from the PM house records. A meeting of the federal cabinet under the chairmanship of PM Shehbaz Sharif discussed the alarming issue of audio leaks. It has been informed that a copy of the cypher is missing from the records.
US Cypher Went Missing; Cabinet Forms a Special Committee to Investigate
The cabinet has formed a special committee to investigate the missing US cypher issue from the records. The meeting noted that vital national interests were damaged by giving concocted meaning to a diplomatic cypher for political gains and that the cipher was stolen after "fraud, forgery, and fabrication." The theft of diplomatic cypher records is declared an "unforgivable crime" and a violation of the Official Secrets Act, 1923.
The committee includes foreign, interior, laws ministers and representatives of all the coalition partners of the government. It will also recommend that the government can take legal action against Imran Khan and his then principal secretary Azam Khan and former ministers. The cabinet also condemned the harassment of Minister for Information and Broadcasting Marriyum Aurangzeb on a London road by the workers of Pakistan Tehrik-e-Insaf
Also read: Massive Security Breach: Hours Long Audio Clip Leaked From PM's Office; Up for Grabs on Dark Web
PTI's Response
PTI's Vice President, Shah Mahmood Qureshi, has bashed the government for diverting the attention from audio leaks to missing cypher claims. He said, "I am worried about how classified documents went missing from PMO. If the classified document [cipher or diplomatic cable] went missing from PMO, it is a big security lapse." He added, "We love Pakistan, and there is nothing to worry about. We must defend our motherland regarding the national interests."