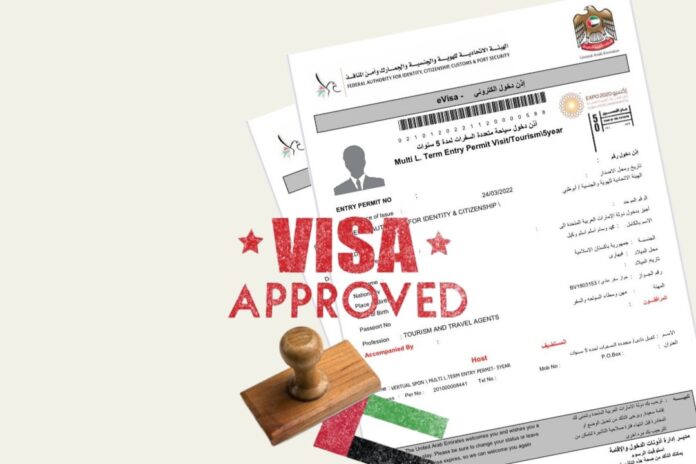 The authorities in the United Arab Emirates (UAE) have restricted the UAE visit visa to two more Pakistani cities, taking the blacklisted cities tally to twenty-four. However, there is no official announcement yet, but the citizens of the blacklisted cities are not awarded the UAE visit visa. Initially, the country's immigration authorities added 12 Pakistani cities to the no-visit visa list, which was later extended to 22; with the addition of two more cities, the count has reached 24.
Cities Banned From Getting UAE's Visit Visa
The list of 24 Pakistani cities which are denied the UAE visit visa includes; Abbottabad, Attock, Bajaur Agency, Chakwal, Dera Ghazi Khan, Dera Ismail Khan, Hangu, Hunza, Quetta, Kasur, Kohat, Kotli AJK, Khushab, Kurram Agency, Larkana, Mohmand Agency, Muzaffargarh, Nawabshah, Parachinar, Sahiwal, Sargodha, Sheikhupura, Skardu and Sukkur.
As per sources, the restrictions are put in place by the UAE immigration authorities due to multiple reasons, including visa rule violations. According to the source privy to the matter, "Potential visitors with a clean travel history and sound bank statement still have good chances of getting a UAE visit visa," "The immigration department gives the go-ahead only to potential visitors with approximately 5,000 DHS and a return ticket," he further added.
The Agent Mafia is Held Responsible for Tarnishing the Image
As per local news, the agent Mafia is responsible for putting the cities mentioned above on the blacklist because of their mismanagement who sent people on a visit visa but told them they were being sent on a work visa. When these people fail to get employment, the Emirates government deports them. In August alone, the UAE immigration authorities deported 80 Pakistanis for having fake return tickets and other illegitimate reasons. The Pakistani mission in Dubai has requested the foreign ministry to educate Pakistani passengers seeking employment in the UAE to acquire a proper work visa.
Also read: Pakistan Faces UAE Dirhams Shortage After UAE Announced New Travel Conditions