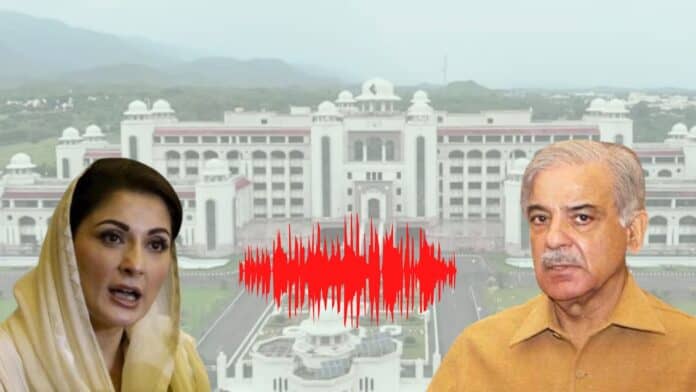 According to the reports from several local media outlets, the two hackers involved in the Prime Minister office audio leaks row have been arrested. Details revealed that one of these hackers is from Rawalpindi, associated with an educational institution, while, the other belongs to a city in central Punjab.
Audio Leaks Row: Hackers Were in Contact with Security Personnel
As per sources, the two hackers arrested in the audio leaks case were in contact with the security personnel of the PM house who are also expected to be arrested soon. The officials are also trying to extract information from the suspects about their handlers. Meanwhile, the intelligence agency has turned both hackers into a national security agency for further investigations.
It should be noted that PM Shehbaz formed a high-power committee headed by the Interior Minister, Rana Sanaullah, to investigate the case and bring forth the culprits behind it. The interior minister held the first meeting of the committee to figure out the matter of the audio leak. The meeting was attended by Minister of Law and Justice Azam Nazir Tarar, Minister for Climate Change Sherry Rehman, Cabinet Secretary, Secretary National Telecom, Secretary Information Technology (IT), and other officials.
Also read: High-powered Body to Probe PM House Audio Leaks
PTI Seeks Judicial Probe in PM House Leaks on Resignations
The Pakistan Tehreek-e-Insaf has moved the Supreme Court seeking a judicial investigation into Prime Minister House audio leaks regarding the government's strategy for accepting the resignations of PTI lawmakers. In the petition filed by Pakistan Tehreek-e-Insaf, the party contended that the incumbent National Assembly speaker Raja Pervez Ashraf and the NA secretary were involved in the conspiracy and with the aid of the speaker of the National Assembly, the PM, and the cabinet members violated their oath and disregarded the constitution.