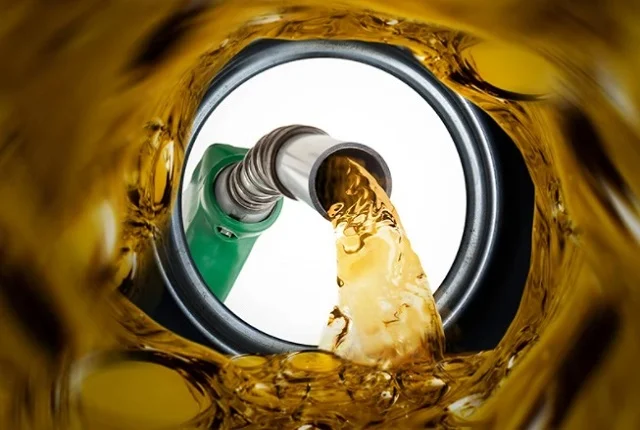 'End free petrol' (مفت_پٹرول_ختم_کرو#) is trending on Twitter because of the latest hike in the petroleum products. Netizens are demanding the government to end free petrol for all the bureaucrats, including; army officials, judges, and all government office bearers.
End free petrol (مفت_پٹرول_ختم_کرو#) is trending with 63K tweets
The federal government has increased the prices of petroleum products, for the second time, in line with the demands of the International Monetary Fund (IMF). In a matter of two weeks, the petroleum prices are increased up to 60 rupees which is a pretty big margin for any segment of the working class. Netizens took to Twitter to trend 'End free petrol' (مفت_پٹرول_ختم_کرو#) which is now sitting at the second position in Twitter trends.
People are demanding the federal government cancel the fuel subsidy given to all the government employees/ bureaucrats who are using free fuel from the tax money given by people to run the country. People from all over the country are protesting against the price hike in petroleum products including the eminent artists and actors of Pakistan, who have also raised their voices against the prevailing economic conditions.
Read more: Austerity Drive: Sindh, KP, and Punjab Slashed Fuel Quota of Government Officials
Top tweets from the trends
Here are some of the top tweets from the End 'مفت_پٹرول_ختم_کرو#" trend:
Govt. officers, judges, ministers, MNAs and MPAs belong to elite class, all well being and can afford expensive #Petrol but they're provided it free n poor ppl who's both ends hardly meet are made to but it on high rates.
We say loud #مفت_پٹرول_ختم_کرو pic.twitter.com/SweAvwdGEx

— Nadia Tahir🇵🇰 (@Kemiyagr) June 4, 2022
Agree Just Retweet it💯#مفت_پٹرول_ختم_کرو pic.twitter.com/khIVs4ZKYO

— 𝙈 𝙤 𝙤 𝙣 🇵🇰❤️ (@Oyee_moony) June 3, 2022
The nation demands that ministers and advisers not be given free petrol!
#مفت_پٹرول_ختم_کرو pic.twitter.com/0ST1aBf3NM

— Abdul Wajid (@AWjamalfc) June 2, 2022
Why common people should suffer while MNA,MPA ,jugdes ,civil servants, Forces Official have Luxuries ( Free energy) at the expense of our tax money.Let them suffer too ..
If they don't care about us, why we care about them
#مفت_پٹرول_ختم_کرو pic.twitter.com/hh3VRfbFgx

— 𝐂𝐚𝐝𝐞𝐭 𝐅𝐚𝐫𝐡𝐚𝐧𝐙𝐚𝐚𝐝📌 (@FarhanZaad) June 3, 2022