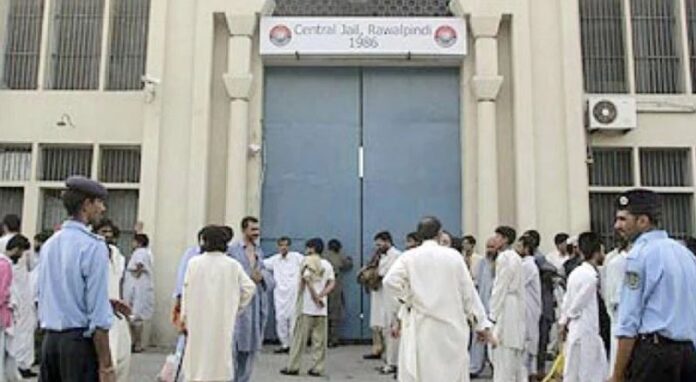 After another hike in petroleum products prices of nearly Rs60 per liter, the Islamabad District and Session Court, on Saturday instructed all authorities to make the arrangements for marking the attendance of jailed suspects via video link means now onwards.
The Government is Trying to Save the Exchequer Via Video Link Attendance Markings
According to a statement issued in this concern, District and Sessions Judge-East Islamabad, Muhammad Atta Rabbani, said: "Keeping in view the current price hike of petroleum products and in order to save the government exchequer, all Judicial Magistrates working in East-Division, are directed to arrange marking of attendance through online video link in respect of under-trial prisoners, whose challans/reports U/S 173 Cr P.C are yet to be submitted and their physical attendance is not required for any substantial proceedings in the cases."
"They are further directed to utilize best available sources such as internet and laptops already provided to them for the purpose," the letter read. However, the order mentioned that as and when the challan/report is received, the accused may be summoned for production before the court. The decision to mark attendance of jailed suspects via video link has been taken to save fuel used in vehicles utilized for the commutation of prisoners, the letter stated. 
Government Employees to Have a Reduction in Their Fuel Quota 
The Islamabad Session court also appointed five judicial magistrates to mark the attendance of jailed suspects via video link. Austerity measures have also been adopted by the provincial governments after an increase in fuel prices of Rs60 per liter. Chief Minister Khyber Pakhtunkhwa (KP) Mahmood Khan on Friday announced a 35 percent cut in fuel allocation for government workers in the province following an unparalleled hike in petrol prices.
The announcement from Chief Minister Mahmood Khan came after netizens including federal minister Faisal Subzwari, Fawad Chaudhry, Senator Mustafa Nawaz Khokhar and others demanded a cut in salaries and fuel quota for government employees after Rs60 increase in petroleum prices.
Read more: Twitterati Demands End of Free Petrol for Bureaucrats