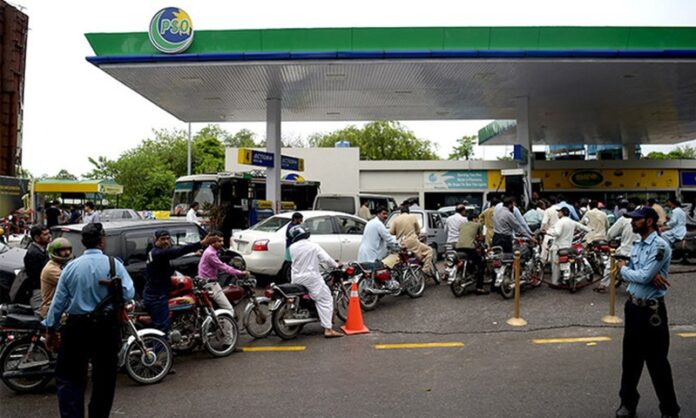 An unprecedented increase in the prices of petroleum products in Pakistan has put immense pressure on the masses, hence, the provincial governments of Sindh and KP have decided to slash the fuel quota of government officials, cabinet members, and legislators to 40% and 35%, respectively. Likewise, the Punjab government has also announced that all ministers will themselves buy the fuel for their cars.
Provincial governments have decided to slash the fuel quota to share the burden 
The Chief Minister of Sindh, Syed Murad Ali Shah, said that the Sindh government is slashing the fuel quota of its officials to 40% in order to share the burden with the masses. He was of the view that the rising prices should not impact the provincial treasury. Likewise, the Khyber Pakhtunkhwa government announced that it will reduce the petroleum expenditure of all provincial government departments, institutions, and organizations by levying a 35% cut in petroleum products.
Meanwhile, the Punjab government has canceled the fuel quota for its officials as stated by the provincial government's spokesperson, Attaullah Tarar, who said; "All ministers will spend from their pockets for petrol of their cars. The government has canceled the fuel quota of government officials." "The government has decided not to buy any new vehicle, neither money will be spent for renovation in all government offices," he further added.
PM Shehbaz slashed the fuel quota for cabinet members
Recently, the Prime Minister announced strict austerity measures a day after the federal government increased petrol prices by Rs 30 per liter. A top official of the Finance Division disclosed to a local news publication that the government wanted to give a message of belt-tightening to the masses for conveying the message that they were not alone in this severe economic crunch being faced by the country.
Read more: Pakistani Rupee and Stock Market Finally Bounce Back After a Hike in Petrol Price