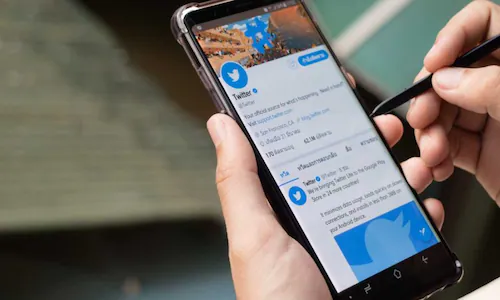 Following Twitter's rollout of the $8-a-month blue-tick verification plan, a wave of verified but fake accounts on Twitter has flooded the platform. The impersonator accounts include famous figures and companies including the new chief of Twitter, Elon Musk. The desire of the new CEO to democratize the blue-tick plan has led to countless impersonator accounts that were all fun and games until the chaos begins.
Trump, Bush, Tesla, and Other Fake Accounts on Twitter
As the verification plan rolled out, a blue tick verified account impersonating the former United States President George W Bush tweeted "I miss killing Iraqis" accompanied by a sad-face emoji. Another account impersonating former UK Prime Minister Tony Blair retweeted the post, saying; "Same tbh." Another fake account of prominent sports figure, Los Angeles Lakers forward James, announced that he had requested a transfer to another team.
Following sports transactions and news could become a total mess with the new verification system

Already fake LeBron and Aroldis Chapman tweets going around pic.twitter.com/vQgMqws1W0

— Joon Lee (@joonlee) November 9, 2022
To make things worse, a fake account of Twitter's new chief tweeted to the real one saying thank you. Meanwhile, a game Tesla profile tweeted apparent breaking news that a "second Tesla has hit the World Trade Center." Elon Musk has clearly mentioned that accounts engaged in parody must include 'parody' in their name, not just in their bio, or else they will be suspended.
Fake Accounts Mayhem
Twitter has suspended a lot of fake accounts that were causing trouble to the platform but with a major decrease in the workforce, it is becoming increasingly difficult for Twitter to vet the account at the time of payment. Moreover, big such as General Motors and General Mills have pulled their ads off Twitter following misinformation concerns. "Please note that Twitter will do lots of dumb things in the coming months. We will keep what works & change what doesn't," tweeted the new chief.
Also read: Twitter Halts Account Verification Program After Mistakenly Verifying Fake Accounts