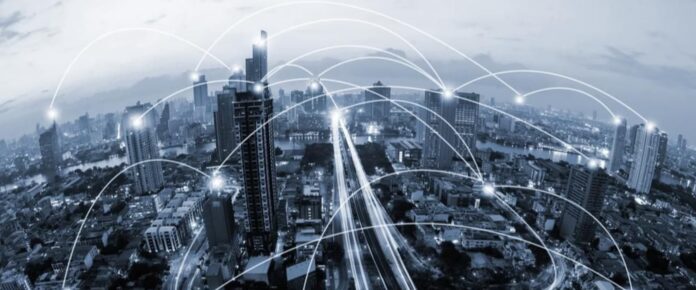 The booming tech industry and shifting consumer interests have paved the way for an abundance of new and exciting job opportunities. Advancements in technology in the past have only led us to have created entirely new career options.
Platforms that were not in place a decade ago have only greatly influenced the way we communicate, shop, and travel, opening up innovative fields of work and jobs to fill. One of the predicted data analysis suggests that 65% of children entering primary school today will most probably end up working in completely new job types that aren't even our prime focus.
This pace of change is only going to get faster due to the rapid advances in the fields of robotics, driverless transport, artificial intelligence, biotechnology, advanced materials, and genomics, according to the World Economic Forum's latest annual.
Let's see the top 10 Jobs which is greatly helping us shape the Future.
App Developer
Mobile apps have had an uproar in the past five years. The iOS App Store and Google Play have brought apps to the newfangled of the digital economy. App designers design the creative end of new apps.
2. Uber Driver
The app-based ride-hailing company was only founded in 2009 but has already grown to become the world's most valuable start-up at $62 billion. Similar services like Uber provides, is also provided by Careem. Which has also been a hit success in Pakistan.
SEO Specialist
SEO, or search engine optimization, is becoming a widely used word as recent this profession has come to a raging demand, when it was observed to be in scare in the past. Whereas now, some of the most important jobs of the digital landscape are in SEO. SEO Specialists focus on improving a website's search ability, getting it to the first page of search results.
Social Media Manager
While social media was introduced to the world around 10 years ago, there was no need for anyone to manage it except for individuals. A decade ago, Facebook and LinkedIn were babies, and there was no Twitter. 
Whereas today, almost 75 % of adults are active users of social media. Social media managers often work across several social media platforms promoting products, blog posts, photographs, and other media.
Influencers
Influencers are another product of escalating social media tactics. In general, it has become like marmite, you either love them or you hate them. While they're not particularly a new phenomenon, they are becoming increasingly popular in the social media age. Today, famous influencers can earn hundreds of thousands of pounds for a single Instagram post. 
YouTube content creators
YouTube not only providing the streaming service but also has provided video-sharing platforms, video-blogging or 'vlogging' is now a job, with the most successful YouTube stars attracting millions of dollars through advertising, social media management, and sponsorship deals.
Big data scientist
Data science is not a new job by any means. But back in the day, analyzing data was a slow and meticulous process, and scientists sometimes spent years combing through small sets of data. Thanks to the digitization of records and faster computing speeds, big data scientists are now hired to collect, arrange, and interpret enormous amounts of data at a fraction of the rate they used to, leading to some of the biggest scientific breakthroughs of the year.
8. Cloud Computing Specialist
A business of every scale needs a push forward with cloud projects. In 2019, the demand for cloud skills had accelerated. The term emerged from a 2006 conference where Eric Schmidt described Google's approach to software as 'cloud computing'.
User Experience (UX) Designers
User experience design focuses on improving the usability and accessibility of websites and/or apps. This career has exploded in the last 10 years as companies face stiff competition for customers and search engines have altered their algorithms to rank sites based on how user friendly they are. Little things like how self-explanatory an app is can make a massive difference in its success rate. That's where UX designers come in.
10. Podcast Producer
Ten years ago, the only pods were those storage units that you use when moving. Today, some can't imagine life without podcasts. They bring in hundreds of millions of users and have evolved from basements to real companies.
Image Credits: masterstudies
Read more on How data analysis played the role of constraining Covid-19 situation