TikTok is finally rolling out the comment dislike button for its global users. TikTok Comms announced the feature, saying; "New feature incoming. Earlier this year, we started to test a new way people could identify comments they believe to be irrelevant or inappropriate. After some testing, we're releasing it globally."
🔔 New feature incoming. Earlier this year, we started to test a new way people could identify comments they believe to be irrelevant or inappropriate. After some testing, we're releasing it globally. 📲 Read on for 3 fast facts

— TikTokComms (@TikTokComms) September 23, 2022
TikTok's Comment Dislike Button
In April, TikTok started testing the comment dislike button before it was released today. According to the picture shared by the company, the button will carry a thumbs-down icon which will be located along with the heart-shaped button right next to every comment on TikTok. Whenever someone dislikes a comment the thumbs down button will turn black however the number of dislikes won't be revealed to avoid creating ill-feeling between community members or demoralizing creators.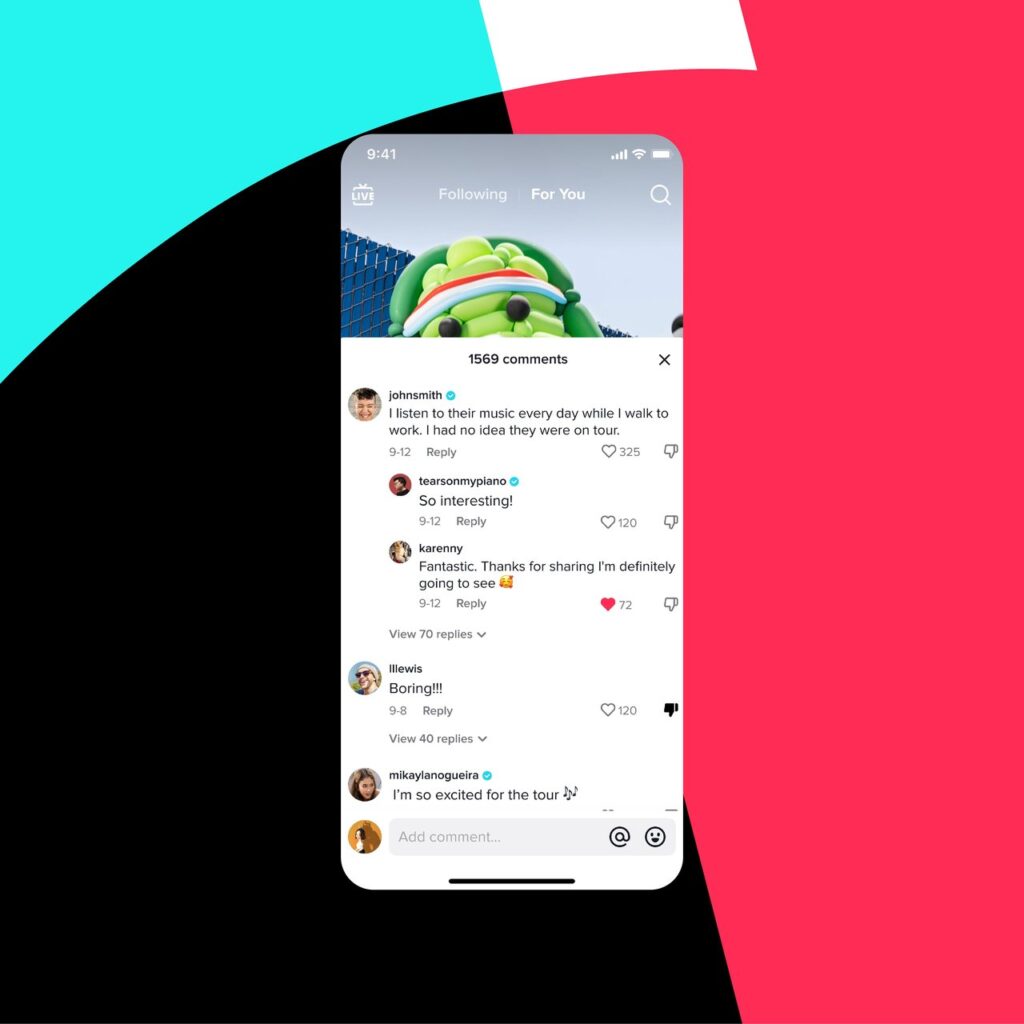 According to the company, the main priority of this feature is to create a better experience for the Tiktok community. As mentioned in the tweet; "We've created it as a new way to hear feedback directly from our community. This allows us to better identify irrelevant or inappropriate comments, which helps us foster a comment section for genuine and authentic interactions."
How to Filter TikTok Comments?
TikTok has continued its fight against cyberbullying by introducing a new way for users to automatically filter out videos that include words or hashtags that they don't want to see in their feed. Follow the below-mentioned steps to filter the comments from videos based on certain keywords and hashtags that you don't want to see:
• Click on "Privacy and Settings"
• Tap "Privacy and Safety"
• Select "Filter Comments"
• Click on the toggle switch to enable then tap "Add Keywords"
• Choose the keywords you wish to filter and tap "done"
Also read: TikTok Tests a Dislike Button for Comments