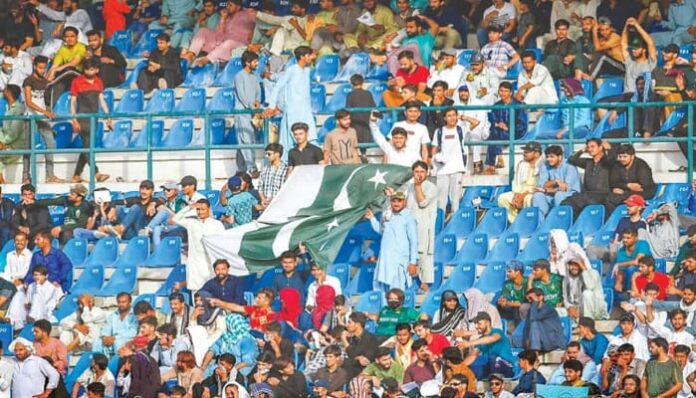 When we talk about international cricket, no one more than Pakistani cricket fans know the importance of it. No doubt, PCB and the government have gone the extra miles to bring international cricket back to its glory, but fan participation cannot be questioned. What happens if these fans are not treated well, and they have to go back without enjoying the gist of the game? The same happened on the day of the test match between Pak and Eng at the National Bank Cricket Arena, Karachi. The Bookme ticketing system and unorganized management have sparked anger among the fans.
Bookme Ticketing System: Fans Register their Protest Infront of the Stadium
The cricket fans from Karachi who went to see the test match between Pakistan and England posted videos on social media narrating the incident and calling out the management to take due action. Fans booked e-tickets from bookme.pk and went to see the game along with their NICs, only to find out that e-tickets were not being accepted, and they were asked to get a hard copy from the Bookme van.
Fans were heard talking about the inconvenience caused to them by the hands of management. The parking lots were made at least 1 or 2 km from the national stadium, where they had to take the shuttle or walk to the stadium. This was not it; if the spectators had to get to Gate 14, they needed to walk all the way around from Gate 5, which itself is a very tiring experience.
Tickets scanning issue
The tickets issued by Bookme carry a QR code that was meant to be scanned on the entry, but nothing of such sort happened; instead, fans had to get a hard copy of the tickets, which the guards manually checked. Fans complained that the management had not taken any responsibility yet, and the international fans also had to suffer first due to closed roads and secondly due to the Bookme ticketing System, which is only sending a bad impact on the international cricketing fraternity.
Also read: Fact Check: Did the Firing Incident Occur near England Cricket Team Hotel?