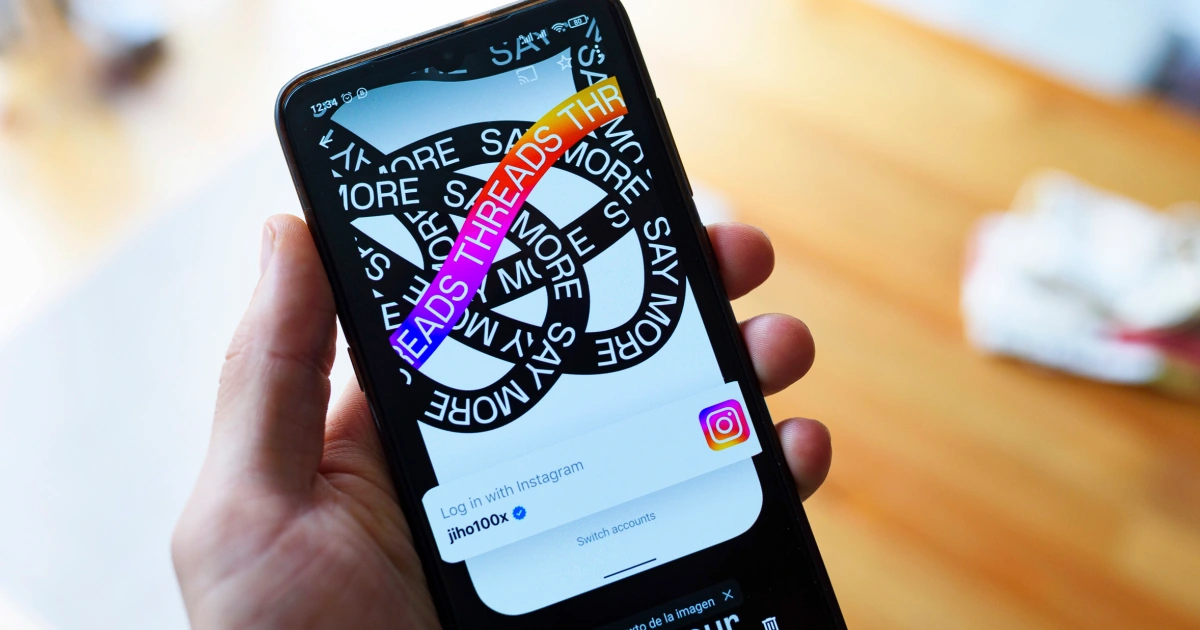 Instagram's Threads, an app introduced by Meta as a companion to its social media platform, has experienced a sharp decline in user engagement since its release just a month ago. Despite its initial surge in popularity, recent data from two separate data analysis firms paints a bleak picture of the app's future, revealing that Threads has lost nearly 80% of its daily active users in a remarkably short span of time.
Threads Lost 80% of Daily Active Users
Data provided by digital intelligence platform Similarweb shares the drastic loss in user activity on Threads. The app witnessed a rapid drop in daily active users, plummeting from an impressive 49 million just two days after launch to a mere 9.6 million by 1st August. Engagement metrics tell a similar tale, with the average time spent on the app nosediving from a peak of 14 minutes per day on 6th July to a mere 2.3 minutes by 1st August. This trend is consistent across global markets as well as the United States, where engagement dropped from 20 minutes to 3 minutes for U.S. users.
Data Analysis of Meta's Brain Child
Market research firm Sensor Tower corroborates Similarweb's findings, revealing an 82% decline in daily active users from Threads' launch on 5th July to the end of July. The app's user count plummeted from around 44 million at its peak to roughly 8 million visitors by the end of the month. Sensor Tower also noted a significant drop in engagement, with daily usage plummeting from 19 minutes to 2.9 minutes in a matter of weeks.
In response to these concerning trends, Meta's CEO, Mark Zuckerberg, acknowledged the need to focus on user retention and fundamental improvements before scaling the community. Despite the plummet in user numbers, Threads remains one of the top-down loaded apps on both Android and iOS platforms. Meta has been actively working on enhancing the app's features, such as introducing a chronological Following feed and post translations, but challenges lie ahead in winning back disenchanted users as the app becomes more feature-rich.
Also read: Threads App Faces Steep Decline in User Engagement as it Struggles to Sustain Hype