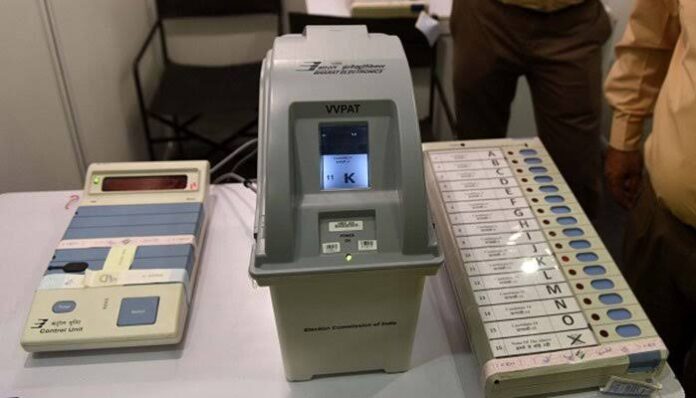 The Election Commission of Pakistan, ECP said that international standards could not be neglected for tendering the EVMs and third-party testing was also mandatory. The commission further stated that the institution is responsibly working on i-voting and electronic voting machines (EVMs).
Read more: ECP Dubious About Conducting Next Elections Through EVMs
Third-party testing is essential for conducting free and fair elections
In a statement, the ECP spokesman said that it had to consider a selection of the best-evaluated bids, award of contract, manufacturing of EVMs, setting up of testing and certification labs and engaging third party consultants. A spokesperson of ECP said that they are ensuring that tendering was not vendor-specific and third-party testing must happen to ascertain if the machines could be used for conducting free and fair elections.
The spokesperson said arrangements also had to be made for customised and secure warehouses to store EVMs (200,000 to 350,000 ft), safe and secure transportation of voting machines, hiring of technical human resources for managing EVMs, configuration and deployment of machines, training of staff and poll day support and maintenance.
Earlier in May, President Arif Alvi had promulgated Election (second amendment) ordinance 2021. According to the presidential ordinance, Sections 94 (1) and 103 of the Election Act 2017 have been amended allowing voting rights to overseas Pakistanis and the use of electronic voting machines (EVMs) during the election process.
2023 elections are going to be the most expensive election of Pakistan's history due to the use of EVMs
The upcoming general elections are expected to be the most expensive one in Pakistan's voting history, with electronic balloting arrangements for 133 million domestic voters and 10 million overseas voters at an estimated cost of Rs424 billion. The Election Commission of Pakistan  estimates that the 2023 polls will cost the federal kitty over a thousand times more than the total cost of the last three general elections.
Source: Express Tribune