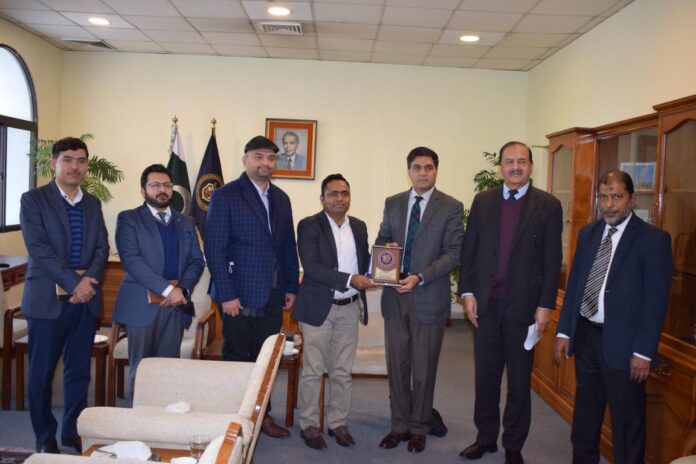 Chinese advanced tech giant, Huawei will now help establish smart classrooms in Ghulam Ishaq Khan Institute of Engineering Sciences and Technology (GIK Institute). The news concerning the smart classrooms was declared by Niaz Ali Shahrukh, a spokesperson of Huawei Pakistan, during a discussion with Rector GIK Institute Prof Fazal Ahmad Khalid.
Huawei Collaborates with GIK Institute to Build Smart Classrooms
Mr. Niaz said: "This is the time to expand our collaboration in the best interest of the students and provide them with an opportunity to learn in a digital environment consisting of smart classrooms." He said that the expenditure of a single smart classroom would be around Rs1.5 million.
Huawei and GIKI Are Also Working on ICT Academy Program
"We are going digital and Huawei's help in this connection will be very fruitful," said Prof Khalid. He stated that due to the rapidly modifying technological ecosystem there was a dire requirement for adaptable solutions. "Huawei and GIK Institute are already collaborating in Huawei ICT Academy program."
Furthermore, it was also decided that Huawei Pakistan would help GIK Institute in elevating its IT infrastructure, and an all-around digital changeover which also includes the smart classrooms.
In the Past Huawei Also Collaborated with NUST 
In addition to this, Huawei had previously collaborated with the National University of Sciences and Technology (NUST) to work on the growth of talent in Pakistan vis-a-vis Artificial Intelligence (AI). Under the collaboration, Huawei shared recent AI studies with the NUST faculty and pupils, so that they may benefit from the most reliable and high-level solutions to enhance the value of their educational programs. 
Read more: NUST and Huawei collaborate to develop AI-enabled talent in Pakistan
Source: TechJuice