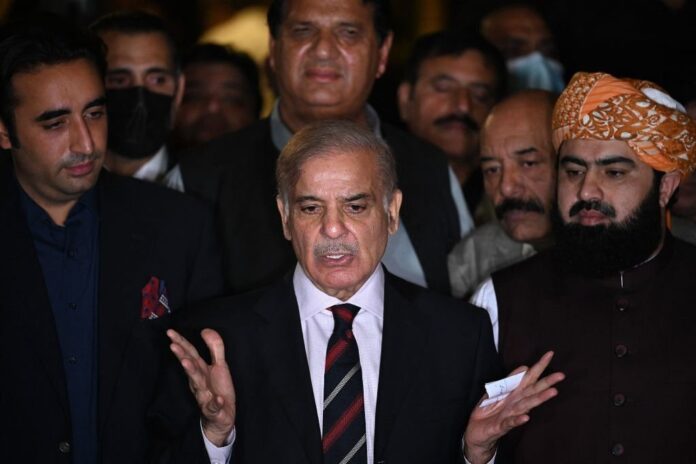 On Tuesday, a day after taking the oath of office, PM Shehbaz Sharif called for an urgent meeting of economic experts to discuss the present economic challenges facing the country. Shehbaz was elected the 23rd prime minister of Pakistan on Monday after his predecessor, Imran Khan, was ousted from office through a no-confidence vote on Sunday. The new government of Pakistan has begun to work on the federal budget for the fiscal year 2022-23. Moreover, according to reports, the income tax exemption threshold will also be revised upward from Rs. 600,000 to Rs. 1,200,000.
New Government to Revise Tax Exemption for the Salaried Class
According to Finance Ministry sources, relief measures for the salaried class would be included in the budget. They stated that the new government of Pakistan does not plan to increase the tax burden on low-income people with the revised tax exemption in the upcoming budget. Moreover, the Federal Board of Revenue (FBR) declared that the income tax exemption will most likely be included in the upcoming federal budget. The new PM requested relief for the salaried class at a meeting with his economic team. It bears mentioning that under the current Finance Bill, people earning Rs. 600,000 per year are mandated to pay a percentage of their earnings as tax.
PM Shehbaz Sharif Decides to Form a National Economic Advisory Council
In addition to this, PM Shehbaz Sharif has decided to form a National Economic Advisory Council that will be comprised of independent financial experts. In view of the demanding economic situation, he directed the establishing medium and long-term fiscal policies and also highlighted the presentation of comprehensive policy options to overcome inflation. The premier also emphasized a reduction in prices of daily-use commodities and essential items, particularly during the month of Ramazan. He also stressed the necessity of maintaining a balance between the national and public interests.
Read more: 'America's Judges Have Won' Hashtag Trends on Twitter in Favor of Imran Khan
Source: Pro Pakistani