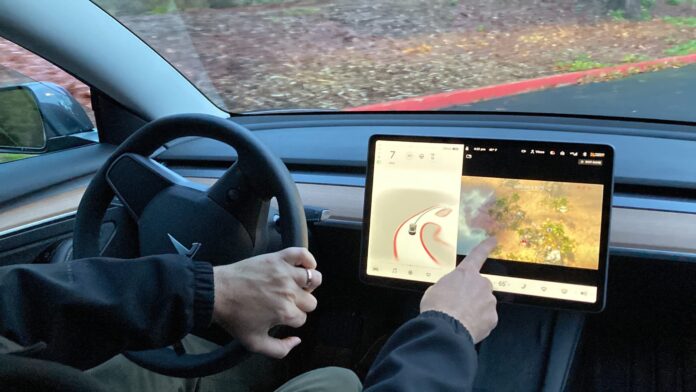 Tesla released an over-the-air software update that allows the driver to play video games while driving. In 2018, Tesla released a similar feature called Teslatari that allows drivers to play classic Atari games via their infotainment screen. Still, it can only be played when the car is stationary.
Read more: Elon Musk Sells $5 Billion Worth of Tesla Shares After Twitter Poll
Tesla's new software update to play video games while driving raises concerns
The Verge reported that the new software update to play video games while driving is available in a Tesla Model 3. The games such as; Sky Force Reloaded, Solitaire, and The Battle of Polytopia are playable on the centre touchscreen while the vehicle is in motion. A notification asks the player to confirm if he is the driver before launching the game, but the message is hardly a deterrent. A driver could easily tap "I AM A PASSENGER" and play a complex action game like Sky Force while in motion.
Mr Patton,59, who owns a model 3 Tesla, had filed a complaint with the National Highway Traffic Safety Administration (NHTSA), saying; "NHTSA needs to prohibit all live video in the front seat and all live interactive web browsing, while the car is in motion creating a dangerous distraction for the driver, is recklessly negligent." Tesla's new software update to play video games while driving is no stranger to the federal safety agency. The company is already under scrutiny over its autopilot feature that caused 12 fatal crashes and numerous deaths.
Mercedes issued a recall due to the same problems
The German automaker, Mercedes, issued a recall for four models—the 2021 S580 and the 2022 EQS450, EQS 580, and S500—when it discovered that some of those vehicles on the road had been programmed with an incorrect configuration on the MBUX infotainment system in these vehicles. Meanwhile, Tesla has a reputation for regularly skirting safety rules and ignoring regulator recommendations for improvements.
Source: The Verge