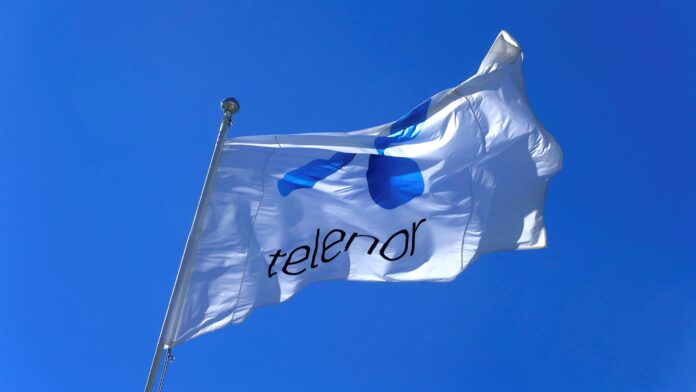 The Norwegian telecom company, Telenor, is looking for merger opportunities in Pakistan, as confirmed by its CEO,  Sigve Brekke. The development comes after the CEO of Telenor Group announced the merger plan of the company's telecommunication unit in Thailand with a local firm in a deal worth $8.6 billion. In an interview with Dawn, Telenor Pakistan CEO Irfan Wahab Khan had said that raising the number of phone subscribers in Pakistan was challenging because of high and discriminatory tax rates.
He also claimed that the official teledensity percentage — which was 79pc at that time and now hovers around 85pc — was misleading because many phone users carried multiple SIMs. He further added that a market like Pakistan should not have more than three cellular networks
Read More: Telenor Pakistan excels in Gender Diversity and Inclusion
Telenor existing Pakistani market and its merger plan was quite evident
While Telenor's existing Pakistani market was quite expected for a long time, but it still came as a shock to many. The merger plan was expected since Telenor's services inside the region started to deteriorate. The telecom company neither paid the salaries of its employees nor raised them and staff, knowing the company's position had left for better opportunities. As per sources, Telenor has also recently fired many old employees after giving 1-month notice and 6 months advance salaries.
The merger plan in discussion is mainly because of the mounting operating costs, low ARPUs, and the constant instability in the region. Telenor is currently operating in nine markets across Europe and Asia, and it is looking for merger opportunities in Asia on a regional basis. CEO of Telenor Pakistan said in a statement, "Telenor has been empowering the people of Pakistan over 16 years and has contributed immensely to the growth of telecom and digital infrastructure in the country. The telecom industry is fast evolving, and there is a greater need to achieve scale to transform and invest in future technologies to create greater value for customers. The future is digital, and as the industry evolves, we will continue to explore and assess structural possibilities where it makes sense to keep serving our customers better."
What are the possible merging opportunities?
There are four telecom operators in Pakistan, with Jazz having the largest user base, followed by Telenor, Zong, and Ufone. At the same time, SCO is used in AJ&K and GB as a communication medium running under MoITT. According to ProPakistani's sources, Telenor could potentially merge with Ufone or SCO because the Competition Commission of Pakistan (CCP) will not allow Jazz and Telenor to merge primarily because of antitrust.
SCO has been eyeing the Pakistani market for quite a long time. This merger plan makes a perfect opportunity for them to establish its footings in the Pakistani market, as long as the government approves it. Meanwhile, Ufone can also be considered as the recent changes in the PTCL reflects its intent of growth (based on how it grabbed the recent spectrum), which makes it a possible contender for the merger plan.
Source: DAWN